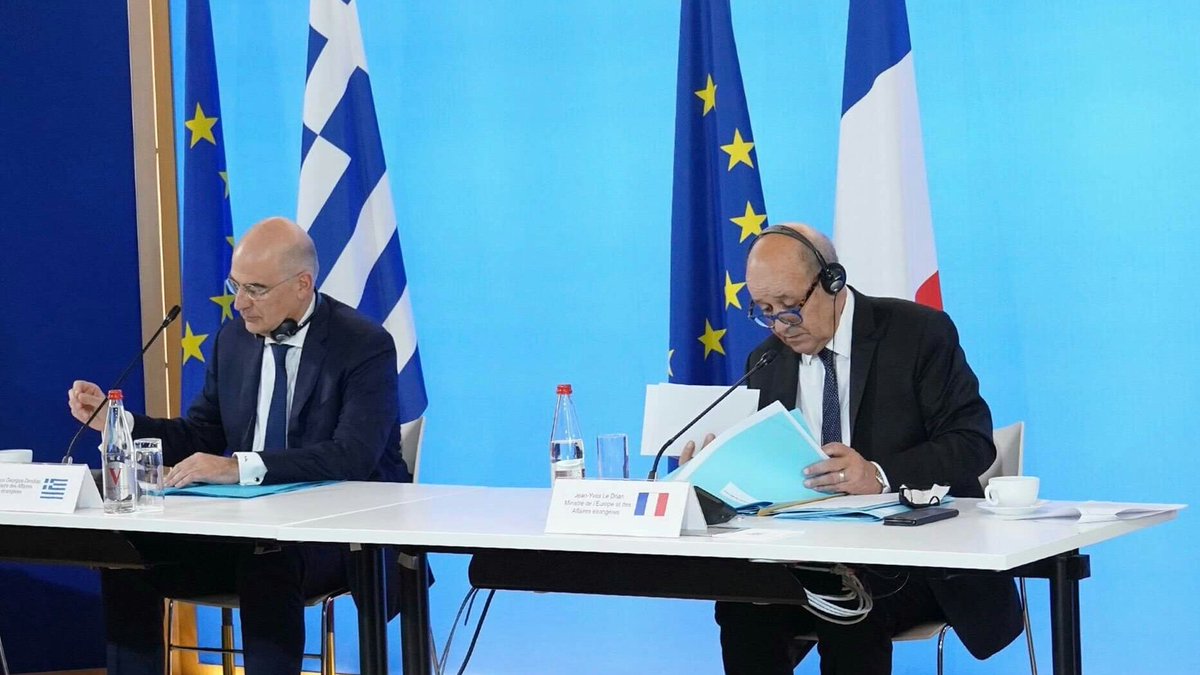 Greek Foreign Minister Nikos Dendias visited Paris on Monday, where he was received by his French counterpart Jean-Yves Le Drian.
During their meeting, according to statements by the Greek Foreign Minister, the two officials discussed the deepening of the strategic relationship between Greece and France and, most importantly, the escalation of the Turkish provocations in the Mediterranean.
As Nikos Dendias announced, he also raised the issue of the Turkish provocations with the EU Council of Foreign Ministers which he attended alongside his French counterpart, while the same issue was raised during the teleconference with the US Secretary of State Mike Pompeo.
The Greek Foreign Minister thanked his friend and ally France for her steadfast support, which was also demonstrated by his European colleagues. "I reiterate that Greece will continue to work tirelessly to consolidate security and stability in our region, resolutely addressing all Turkish provocations", Nikos Dendias stated.
Concluding, the head of the Greek Diplomacy thanked Jean-Yves Le Drian for the warm hospitality and especially the hospitality during the Council of Foreign Affairs of the European Union, which is also imbued by a very deep symbolism. /ibna