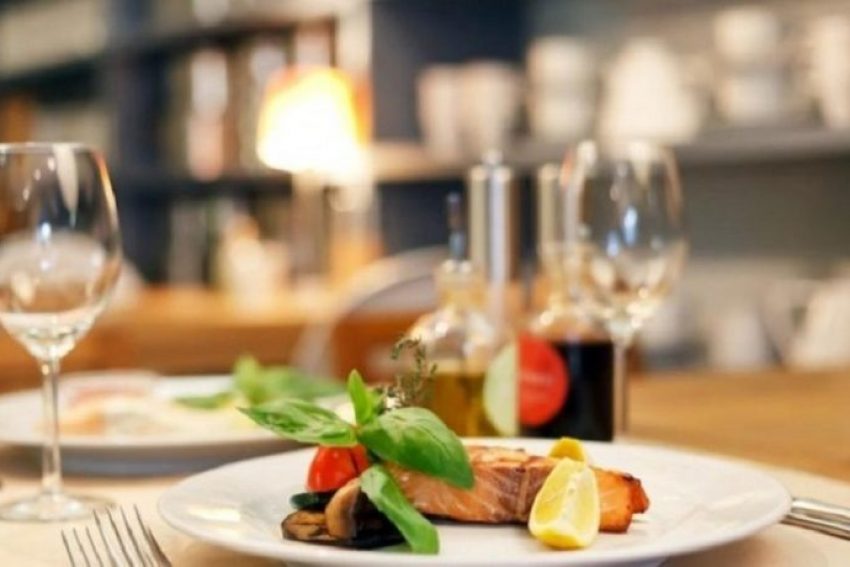 Things in the foodservice industry are looking "gloomy" following the lockdown imposed by the authorities. The participants in a special discussion held yesterday at the Delphi Forum tapped on the painful effects caused by the "freezing" of the market.
Based on the first data chef Dimitris Skarmoutsos presented in the discussion, a percentage of around 30% to 35% of small catering companies (ie those that constitute the main volume of the market) has not reopened, while 20% of them reopened with the prospect of reducing losses in order to shut down for good in a few months.
According to Dimitris Skarmoutsos, the first evidence from the 2.5 weeks since the lifting of the lockdown point to a 40% drop in turnover.
The disappointing situation in the industry is also evidenced by other data mentioned, such as the operating costs of small catering companies, which remain stable while prices for raw materials underwent a steep rise, due to shortages and upheavals in the supply chain.
Problems for seasonal businesses
Pavlos Paleologos, founder and CEO of Hotel Brain, spoke of an extremely difficult year for the entire hotel industry, of which catering is an integral part. He referred to the double-edged sword hurting seasonal businesses, which have a fixed cost of inactivity on one hand, while recording zero turnover and working capital on the other hand, adding that the year will not be easy for all-inclusive hotels or small units.
As he said, the hotel market is preparing to operate and therefore businesses will have to adapt to health protocols, noting that "The feeling of security will be high on the customers' agenda". He added that the first hotels to open are road-accessible.
As part of the support to small HORECA companies, the Future Loading training program designed by Coca Cola in collaboration with the Bodossaki Foundation was also presented. According to Lillian Nektariou, General Manager of Coca Cola Hellas for Greece, Cyprus and Malta, this is an initiative that provides knowledge and education, primarily on the health response on behalf of small catering businesses, but also on digital adaptation and circular economy. It concerns companies with a staff of up to 20 people and constitutes a platform that can include other suppliers of the industry, NGOs, but also relevant agencies. /ibna