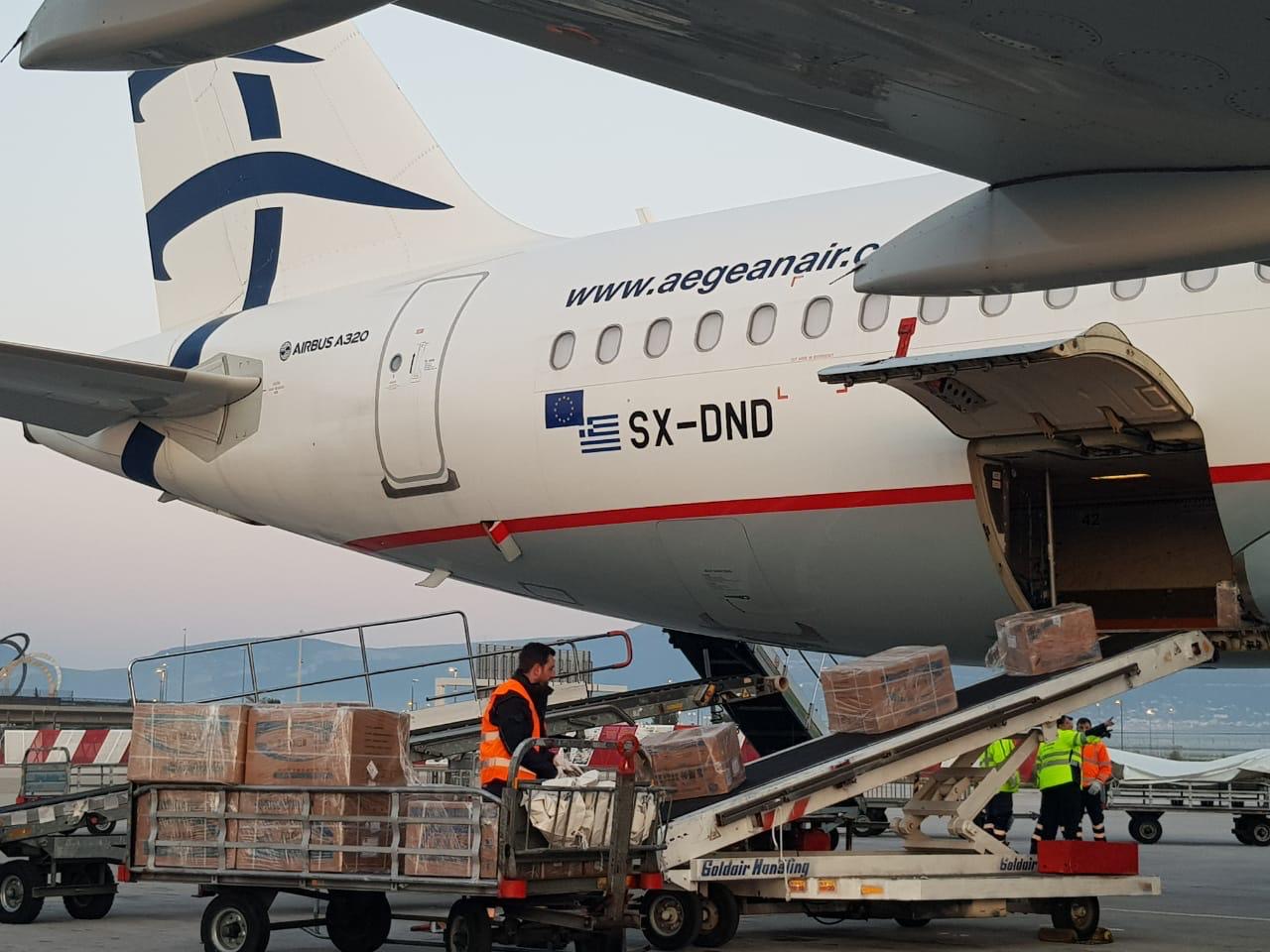 A specially formed Aegean aircraft that transported large quantities of medical supplies from China, donated by the Onassis Foundation and Greek Shipowners, landed at the Eleftherios Venizelos airport at dawn.
The plane carried 1.7 million masks in Greece, with more than 13 million simple surgical masks and personal protective materials such as specialized masks, uniforms and face guards expected to arrive in the following period.
The material is transported from China to Greece by Aegean-designed aircraft and cargo flights, with this being the largest donation of healthcare material to Greece to date.
Another three flights are expected within the next few days, which have been hired by donors to transport health care, with the cost of purchasing and shipping mainly covered by donations from foundations and companies.
To date, there have been the donation of 11 tonnes of medical supplies from the United Arab Emirates, the supply of 5 tonnes of chloroquine from India, and the donation of 1,200,000 masks and sanitary materials from China./ibna