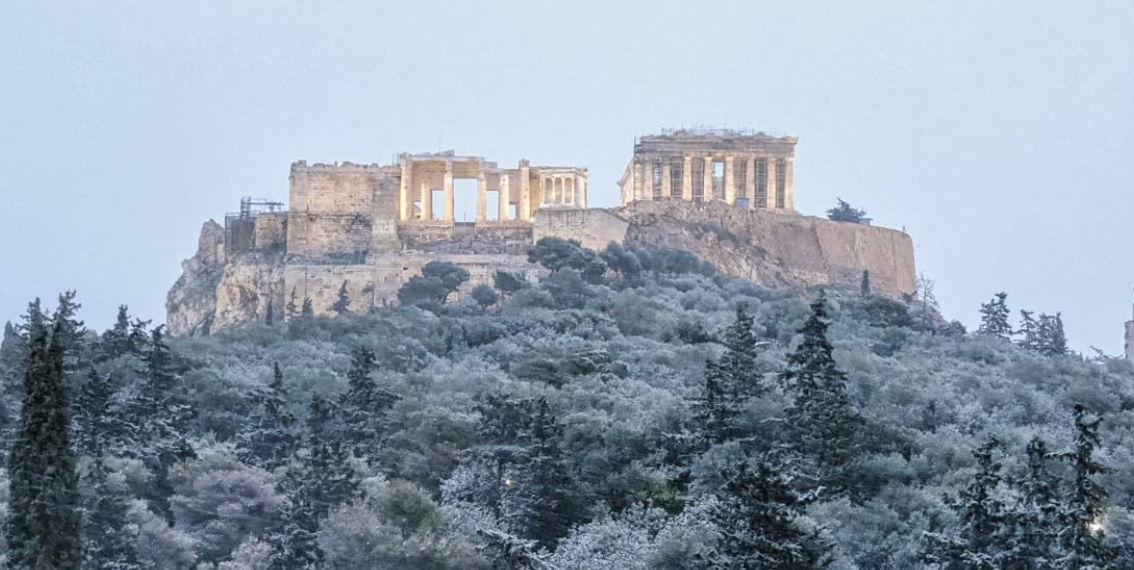 Cold front "Medea" is in full swing and has struck Attica where the capital of Athens is located, resulting in heavy snowfall which has caused serious problems in traffic, transportation and electricity.
With heavy snowfalls, stormy winds and polar temperatures recorded across the country since Saturday, Medea is now moving south full throttle.
The heavy snowfall that has hit Athens is the strongest in the last 15 years. Although bad weather forecasts were available several days before the cold front hit Athens, many problems with electricity, water and traffic were reported.
So far, two people have lost their lives due to bad weather; an 80-year-old in Euboea who needed treatment but remained stranded, as well as a 60-year-old farmer in Crete.
The fire service has received dozens of calls for cutting down trees, transporting patients, elevator rescues, while there were multiple cases of cars immobilized on the highways that had to be removed as they were interrupting traffic.
Due to the heavy snowfall and the frost that now affects Northern Greece, most schools have been closed and courses have moved online, while the scheduled vaccinations have been postponed.
In the morning, Prime Minister Kyriakos Mitsotakis participated in a wide-ranging meeting held at the General Secretariat for Civil Protection to coordinate all relevant bodies to deal with the problems arising from bad weather. /ibna
Photo: Andrea Bonetti