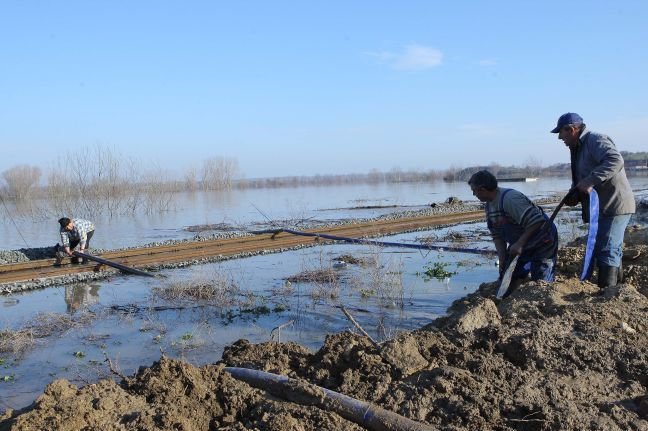 By Spiros Sideris – Nicosia
The prefecture of Evros in Greece, is in a state of alert as the water level of the river Evros, exceeded the safety threshold. Already municipalities and citizens in the region have been informed to take measures in case of flooding.
The water level has exceeded 4.70 m, while at Pythio measurements showed that it is at 4.90 meters, while the rains continue in Bulgaria. In a communication, the region of Eastern Macedonia and Thrace asked the mayors of the county to immediately notify people not go close to the river and its embankments and promptly remove any machinery and tools from the dangerous areas.
Vice-perfect Dimitris Petrovich stated on Radio "Evros" that he is concerned about the decisions made by the government, as they are not realistic and do not give a definitive solution.
This phenomenon is common and causes considerable damage to agricultural crops and the houses near the river. The flood defences are inadequate, and there is a problem of information between the Bulgarian and Greek authorities, as stated an employee of the East Macedonia and Thrace perfecture.