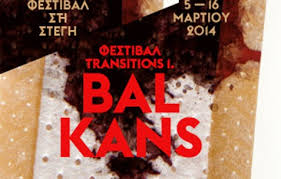 By Lefteris Yallouros – Athens
The Greek government was urged by a Eurogroup meeting Monday to wrap up negotiations with troika officials by the end of the week. Talks have dragged on as the EU Commission, European Central Bank and International Monetary Fund inspectors have declined to rubber stamp the review of Greece's adjustment program before the country's government has carried out a series of agreed structural reforms.
Greek Finance minister Yannis Stournaras was at the end of criticism by EU counterparts in Brussels for the government's failure to seal the deal with the troika. However, Eurozone Finance ministers did acknowledge progress was made by Greece on the fiscal side of reforms.
At the end of the discussion in Brussels on Greece's progress, Stournaras did not come away with the statement the Greek side had hoped for, saying progress was being made in the adjustment program. In fact a press conference usually held after such meetings did not take place either.
While Cyprus was given the go-ahead for the disbursement of the next tranche of the country's rescue loan, Greece went away with nothing more than calls to finally conclude the review which has dragged on for more than five months.
"It is important for us, and especially for Greece, that the troika and the Greek government arrive at an agreement very soon," Eurogroup chief Jeroen Dijsselbloem said.
Negotiations between the Greek government and troika officials are set to resume Wednesday in Athens. Should talks progress smoothly, Greece is expected to receive EUR 4.9 billion by May which means it will likely have to issue T-bills in order to pay off expiring bonds amounting to EUR 9.2 billion.
The two sides are reportedly closer to reaching agreement on some issues and farther away on others. The recapitalization procedure for Greek banks is thought to be a closed issue for the time being. On other issues, Greek Prime Minister Antonis Samaras is keen on leaving the issue of the 2015 fiscal aside along with troika demands over public sector layoffs, until the exact amount of the primary surplus Greece achieved last year is made known by Eurostat next month. That will give the Samaras administration more leverage vis-a-vis the country's lenders in order for Greece to bargain a way out of implementing some of the unpopular reforms the troika has pushed for.