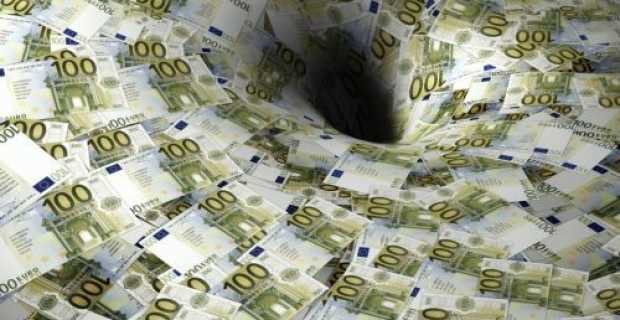 Athens, January 12, 2015/ Independent Balkan News Agency
By Spiros Sideris
There is a high risk that the budget and pension funds are derailed, due to the citizens' informal liquidity policy, as they are applying an informal default and debt arrangements, causing the "black hole" in the revenue to exceed EUR 1.7 billion.
The shortfall in tax revenue is over one billion euro, as taxpayers leave taxes unpaid and practically no one is interested in being included in the  100 installments arrangement, anticipating changes in the tax policy from the new government, while audits have also been "frozen".
At the same time, the contribution payments and settlements to insurance funds are in a free fall, with the experts speaking of a EUR 650-700 million "hole". There is a serious concern in the ministry of Finance, since the first data show that revenues in December were below the target of EUR 5 billion, despite the payment of registration fees of 2015 and the fourth tranche of ENFIA.
EUR 1.06 billion were collected from the registration fees, but the revenues from ENFIA is less than EUR 400 million, while VAT, excise and income tax revenue where also low. According to estimates of the Finance Ministry staff, the 2014 budget regarding tax revenues ended in December with a hole of over EUR 1 billion.
The agony of the economic team is exacerbated, since taxpayers are expected to continue the informal "default".
January is particularly is a difficult month for tax receipts, as EUR 4.5 billion will somehow will have to find their way in the State Coffers.
At the same time, the massive applications for the regulation of 100 installments that was recorded in the first ten days of its announcement was interrupted, since the number of applications from 10,000 per day has fallen to 3,000.