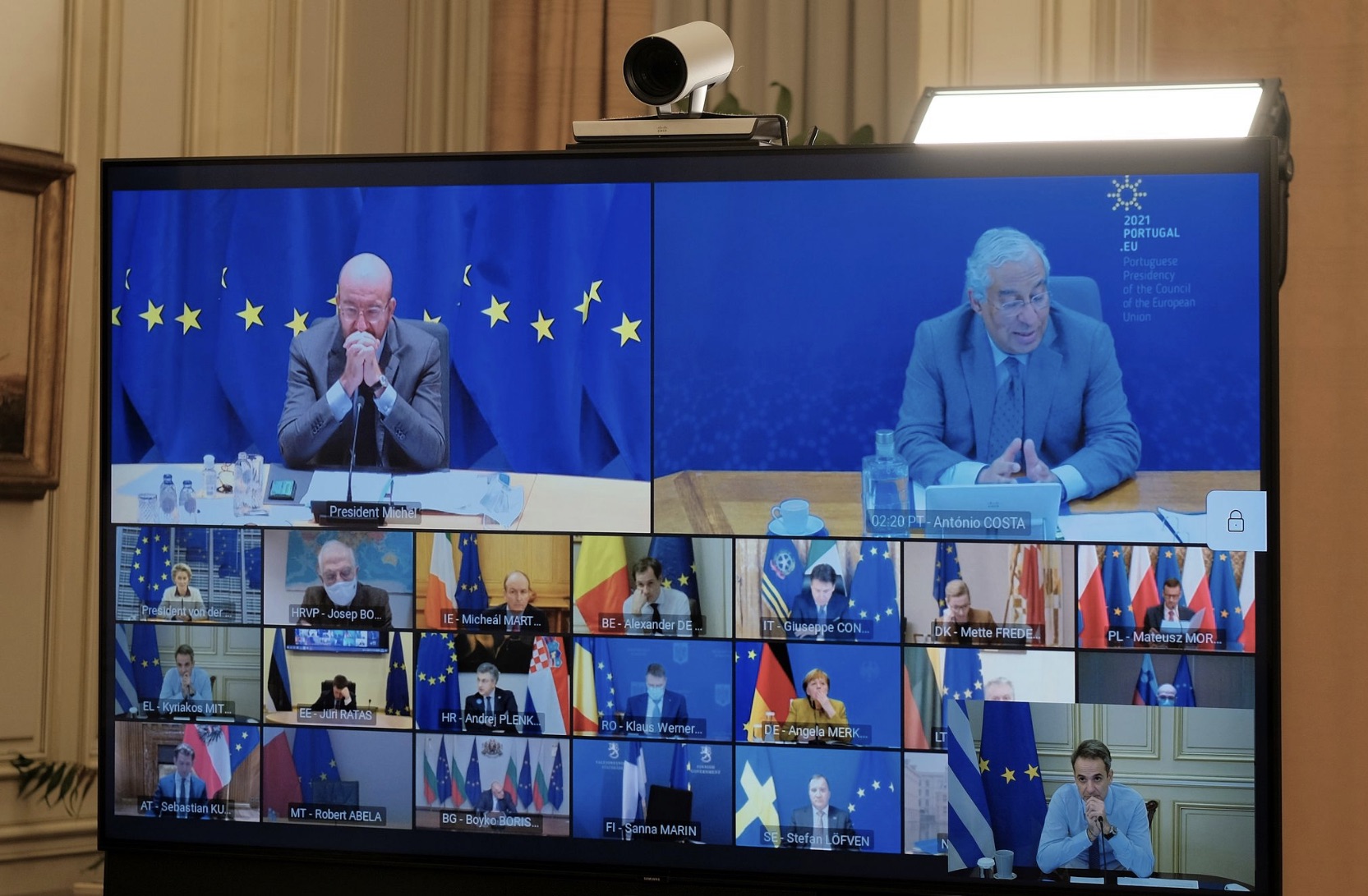 According to an EU official who spoke to reporters, the vaccination certificate will only be a medical document and not a travel document.
More specifically, the EU leaders for the restrictive measures, according to the Cyprus News Agency, ask for open borders but only for necessary trips, while for the vaccination certificate they stated that at this stage it should be only a medical document and not a travel document.
At the same time, the proposal of the Council of Europe to establish a common framework for the use of rapid tests and the mutual recognition of these coronavirus tests throughout the European Union was adopted.
In his speech, the Greek Prime Minister, according to a government announcement, raised, together with the Chancellor of Austria Sebastian Kurz and the Prime Minister of Denmark Mette Frederiksen, the need to speed up the licensing of vaccines that are in the final stage of evaluation by the European Medicines Agency (EMA) – with the first example being the vaccine developed by the University of Oxford in collaboration with AstraZeneca.
The Greek Prime Minister clarified that the initiative of the three leaders is not aimed at exerting political pressure on the EMA, but at bypassing time-consuming bureaucratic procedures, which delay decisions taken on the basis of tangible scientific data.
Regarding the issue raised by Kyriakos Mitsotakis to the other leaders for the institutionalization of a European vaccination certificate, it did not succeed, although he clarified that in the first phase the aim should be to reach an agreement on the technical characteristics and standardization of its form, to allow for appropriate preparations to be made, so that Europe is ready to discuss its use when the proportion of vaccinated European citizens has increased significantly./ibna