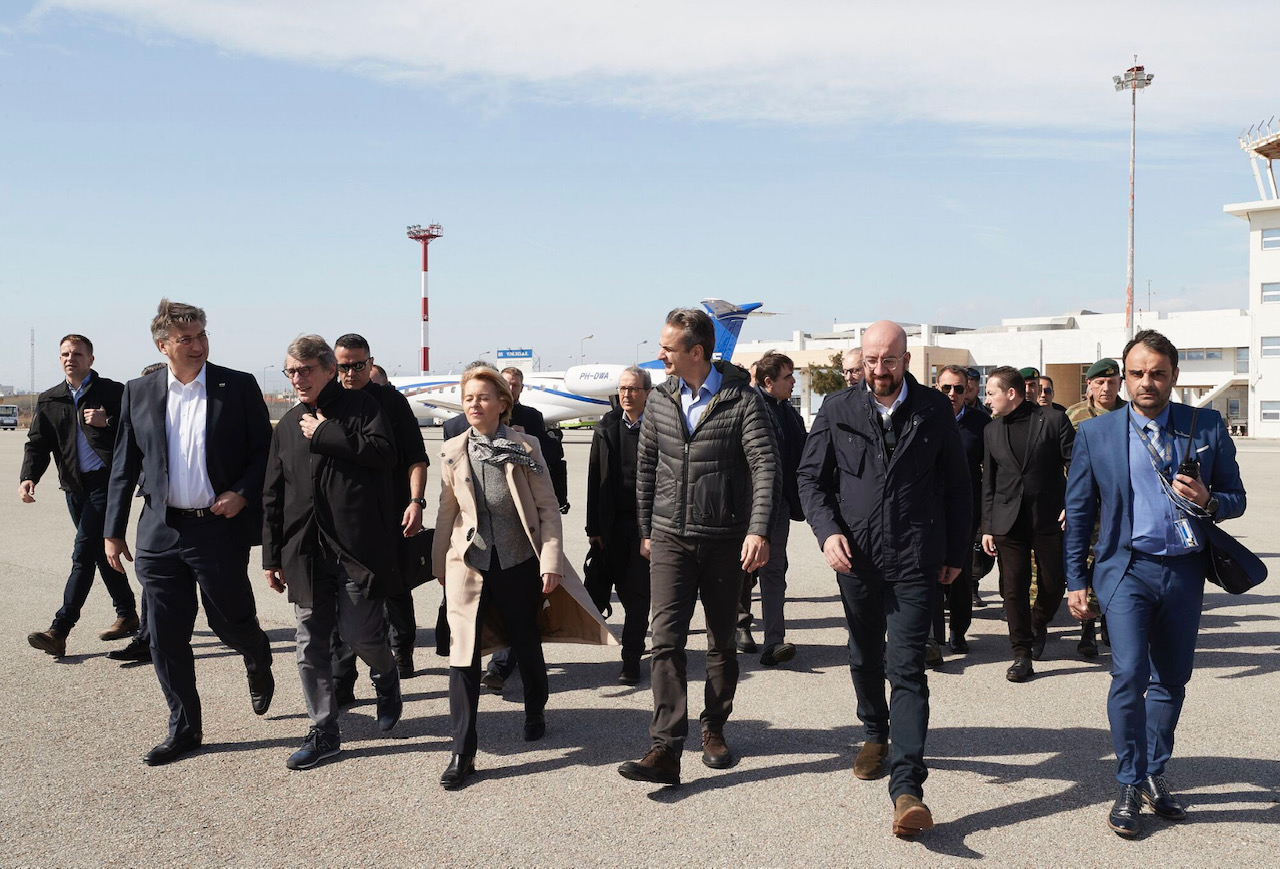 President of the European Council Charles Michel, President of the European Commission Ursula Von der Leyen, European Parliament President David Sassoli, Prime Minister of Croatia Andrej Plenković and Croatian Deputy Prime Minister and Minister of Interior Davor Božinović were received by Greek Prime Minister Kyriakos Mitsotakis at Alexandroupolis "Demokritos" airport.
During a brief discussion with the heads of European institutions at the airport, Kyriakos Mitsotakis briefed them on the situation at the borders of Greece, which is at the same time Europe's southeastern borders.
The Prime Minister and European officials then boarded a helicopter and flew over land borders with Turkey. They then visited Outpost 1 in Orestiada where there was a great deal of pressure on refugee-migrant flows in the Kastania region in the previous days. Lastly, Chief of General Staff Constantine Floros briefed EU leaders on the situation in the region and on Greece's actions.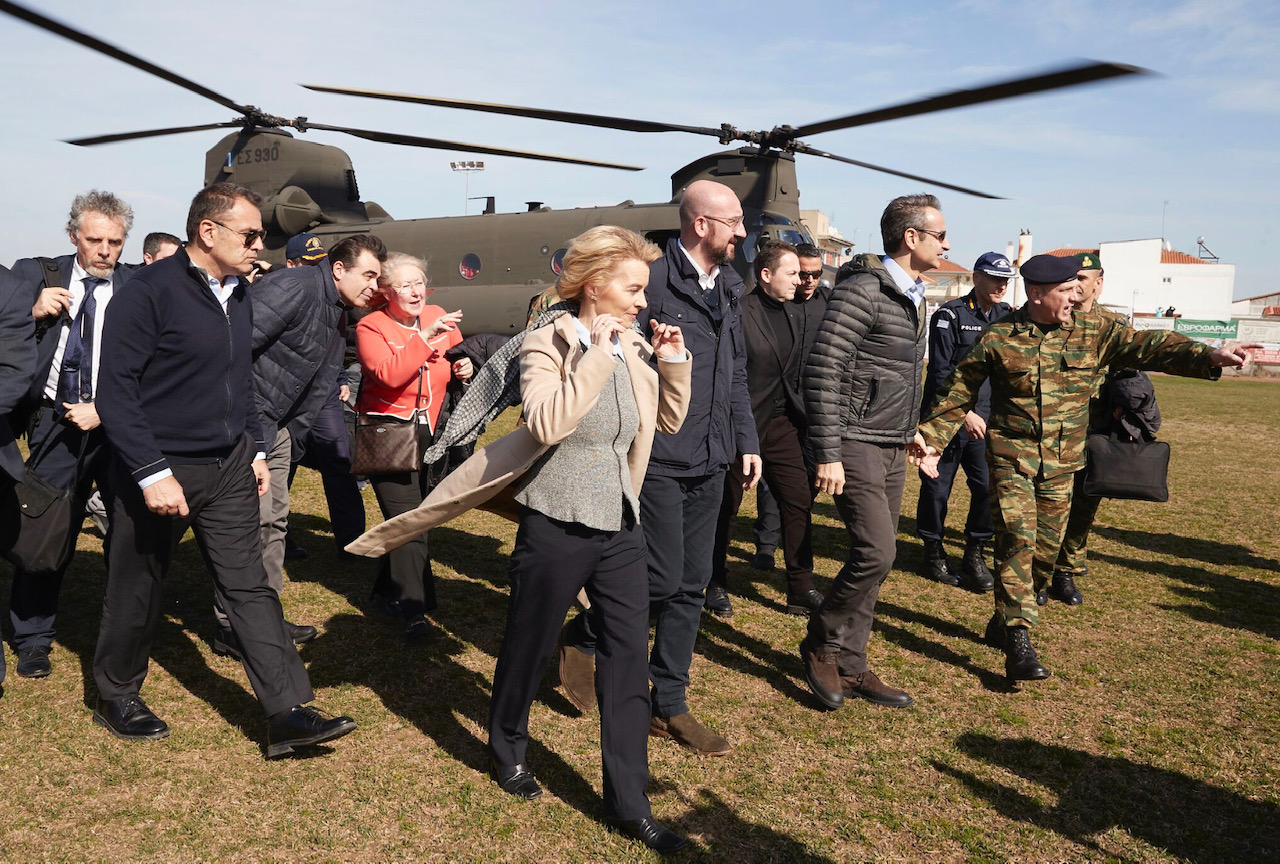 The Greek Prime Minister is accompanied by Minister of National Defence Nikos Panagiotopoulos, Minister of Citizens' Protection Michalis Chrysochoidis and Deputy Minister under the Prime Minister and Government Spokesman Stelios Petsas.
At 15:30, the Prime Minister and the heads of the three institutions of the European Union, Mr Michel, Mrs. von der Leyen and Mr Sassoli will make joint statements to the media at Kastanies.
Earlier, the Greek Prime Minister had traveled to Alexandroupolis, while at the military outpost on the Kipoi bridge, he spoke with Armed Forces, Police and Fire personnel.
"No one will cross the country illegally", Kyriakos Mitsotakis said, while speaking to officials he stressed: "Let us send a message from here, Evros. Greece is not going to be blackmailed by anyone who wants to use oppressed people to serve their own ends. What is being done is very important; I am happy to see that moral is quite literally very high. We have complete confidence in you and we are certain that you will do exactly what you need to. Nothing less. This fills us all with the utmost confidence so that everyone can do their job. Congratulations once again", concluded the Greek Prime Minister./ibna
Photo: D. Papamitsos/PM-PR