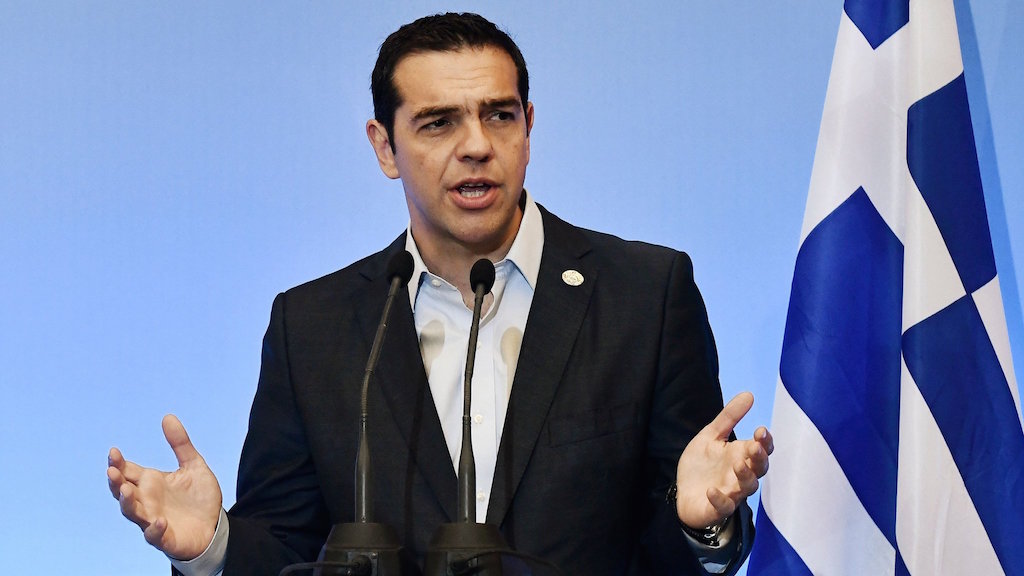 According to various reports in local media, the government has unofficially kick-started a pre-election period, signified by two symbolic moves by the Prime Minister.
The first was his interview with Efimerida ton Syntakton newspaper, in which he appeared open to suggestions from opposition parties on the post-bailout era.

The second appears to be Tsipras' reported intention to split up the large Athens B constituency into smaller electoral districts. This will reportedly serve as means to indirectly introduce a system of simple proportionality in the next election. The government also reportedly hopes to cause an upheaval to opposition parties New Democracy and Movement for Change, since the two have been proponents of this measure in the past and several MPs could now be tempted to support its introduction.

Opposition party sources immediately slammed the government's thinking, accusing it of playing petty political games and attempting to influence the next election by distorting the will of the people. Meanwhile, in an interview with 'To Vima' newspaper

on Sunday

, Movement for Change leader Fofi Gennimata, reiterated her call for an early election.

According to analysts, upcoming developments in the economy may be key in terms of influencing the decision to call an election in 2018 or not.

The government is set to engage in tough negotiations in the coming months, in order to achieve its goal for a successful conclusion of the bailout program and a "clean exit" from the Memorandum in August 2018. Developments on the economic front are coupled with thorny foreign policy issues – such as tension with Turkey and talks to resolve the fYROMacedonia name dispute – which could put the government in a difficult position.

SYRIZA's official line is that elections will be called at the end of the government's 4-year term, in autumn 2019. "The government is working towards the direction of exiting the program, ahead of the elections in 2019, as the prime minister has said several times," government spokesman Dimitris Tzanakopoulos said

on Sunday

.

New Democracy sources, on the other hand, are ready for a snap vote as they consider Tsipras is keen to avoid any adverse effects from the implementation of pension cuts and the downsizing of the tax-free income threshold scheduled from 2019 onward…. / IBNA