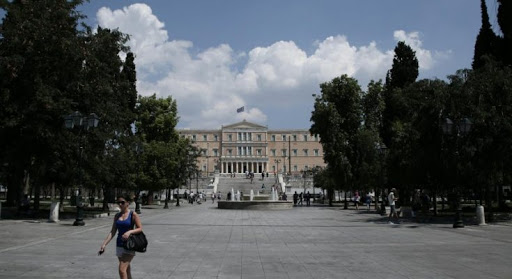 Greece will be ushering in the second phase of a gradual relaxation of lockdown restrictions, introduced in March to curb the spread of coronavirus.
On Monday, over 155,000 employees and 66,000 businesses will return to work as more businesses are allowed to restart the operation of their shops and services. Most retail stores will reopen, with the exception of major department stores and shopping malls.
Moreover, Greece's high schools will operate again only for senior pupils. Remaining high school classes will resume 17 May, while primary schools and nurseries will remain closed at least until 1 June.
Distancing rules and safety precautions continue to apply, including safe distancing, a maximum number of people per store and obligatory mask wearing especially on public transport.
Restaurants and cafes, as well as hotels with a license to operate for 12 months are set to resume operation on 1 June.
Local media reports describe Monday's reopening as a "litmus test" as the government has warned that a major spike in coronavirus infections will lead to the reintroduction of restrictions.
Last week, government officials slammed the violation of existing restrictions and rules aiming to halt the spread of coronavirus, by a minority of people that staged parties and mass gatherings outside bars and city squares.
The government has launched a fresh campaign to raise awareness about social distancing.
Meanwhile, Greece's Health Ministry announced 6 newly confirmed coronavirus cases in Greece on Sunday. The total number of people who have contracted the virus in Greece now stands at 2,716.
The death toll stands at 151, with an average age of 75. The vast majority of the people that have died faced underlying health problems and/or were over 70 years old. The total number of tests conducted exceeds 98,800./ibna