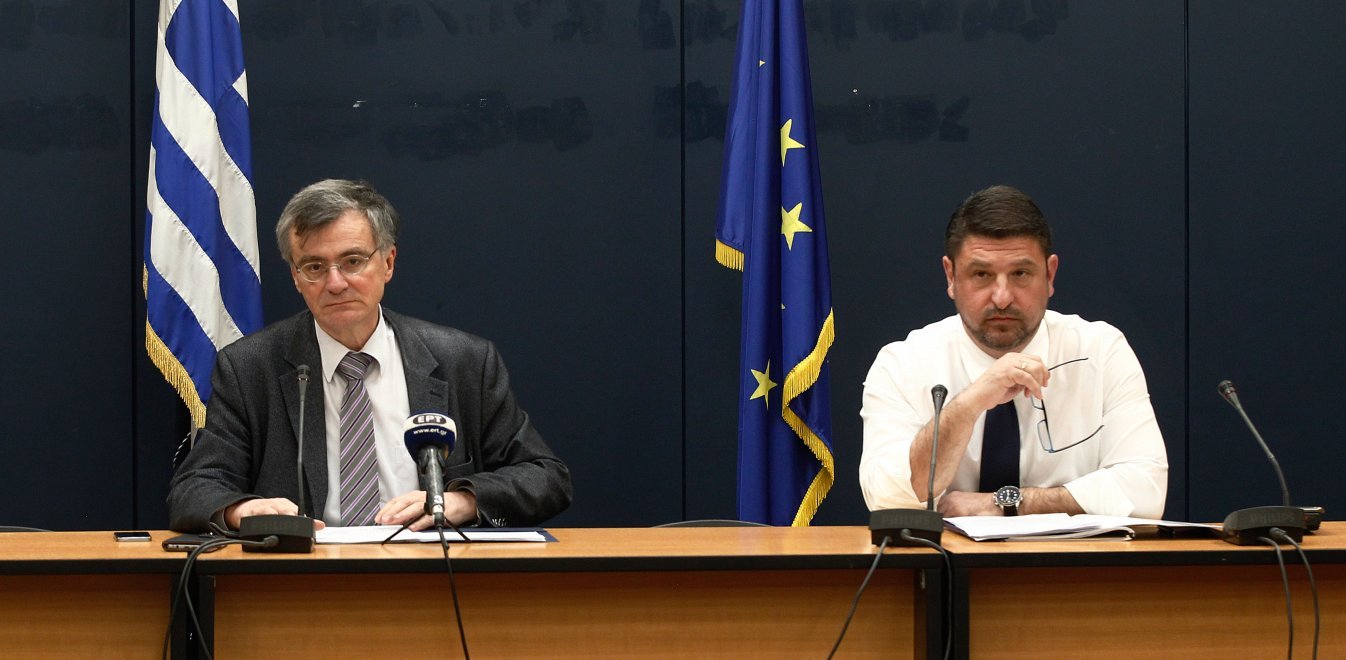 In the latest sign yet that Greece's return to normality following the coronavirus lockdown is well on track, the country's Health Ministry announced on Tuesday that it will be stopping its daily live briefings as of June.
More specifically, professor Sotiris Tsiodras – who heads the Health Ministry's panel of experts tasked with tackling coronavirus – and deputy Minister for Civil Protection Nikos Hardalias announced that Tuesday's press conference was the last to be broadcast live by the Ministry of Health.
Until the end of May, the Ministry will issue announcements on a daily basis, while starting June announcements will be issued once a week.
The daily briefings had become a staple during the lockdown since March, as Greeks tuned in to be informed of developments on the pandemic and receive valuable advice on how to impose the lockdown.
Having proved successful in the management of the pandemic in Greece, the task force in charge of imposing the lockdown gave the go-ahead for the end of the daily briefings, as the country prepares to lift the final restrictions in place and restart the crucial tourism industry in June.
In an emotional farewell speech on Tuesday, professor Tsiodras – who has been polling among the most popular figures in Greece lately – said: "Four months later we return to normality. I also want to gradually return to my duties."
He went on to warn citizens that the fight against coronavirus is not completely over, urging the public to continue to be careful and abide by the precautionary rules in place to avoid a resurgence. "In our country, despite the losses, the enemy has not had the last word" Mr. Tsiodras said.
The Health Ministry announced 10 newly confirmed coronavirus cases in Greece. The total number of people who have contracted the virus in Greece now stands at 2,892.
Greece has suffered one of the lowest death tolls and overall infections from coronavirus in Europe, with 173 deaths – one more victim was officially confirmed by the Ministry on Tuesday.
A total of 18 patients remain in intensive care, with an average age of 69 and the vast majority facing underlying health problems. To date, 101 people have been discharged from ICUs in total, while the number of tests for coronavirus conducted exceeds 160,991./ibna