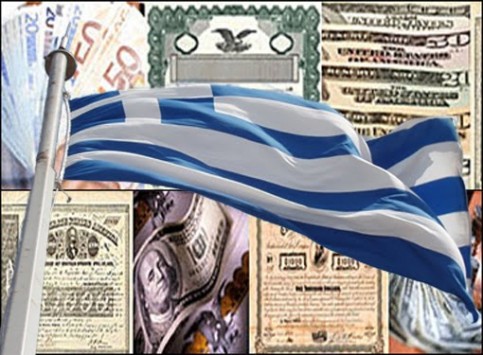 By Lefteris Yallouros – Athens
Greece appears to be edging closer to a second attempt to access bond markets imminently for a second time after ending a four year exile last April.
A three year bond is now eyed by the country's government after the five-year bond sale that raised 3 billion euros earlier in the year (at a yield of 4.95%).
The Wall Street Journal quotes Commerzbank top official, David Schnautz, claiming Greece could opt for a three-year bond issuance at around 2.90%.
Greek Finance ministry sources have refused to comment on the possibility of accessing markets again any time soon, maintaining only that the return to markets will be gradual and the country will decide the correct timing before taking any action.
Despite the country's debt currently standing at the dizzy heights of around 320 billion euros, signs coming out of the economy are positive with a credit rating upgrade by top houses such as Moody's, Standard & Poor's and Fitch also expected before the end of the year. Investors have also regained confidence in the country's bonds; a second sale is thought will rubber-stamp a return to normality.
Economy performing better
One of Greece's top bankers confirmed Wednesday that the economy was on the right track. Piraeus Bank Chairman Michalis Sallas told reporters he saw more positive signs in the economy which is taking gradual steps mirrored not only in financial indices but also in the way the public sector now works.
The country's successful presidency of the Council of the European Union was a bright example Sallas said. Particularly in the economy though, there is also an improvement in areas of the private economy being witnessed, such as in tourism, the Greek banker added. Furthermore, Sallas cited interest building up by foreign investors in the property market, infrastructures and the country's motorways.