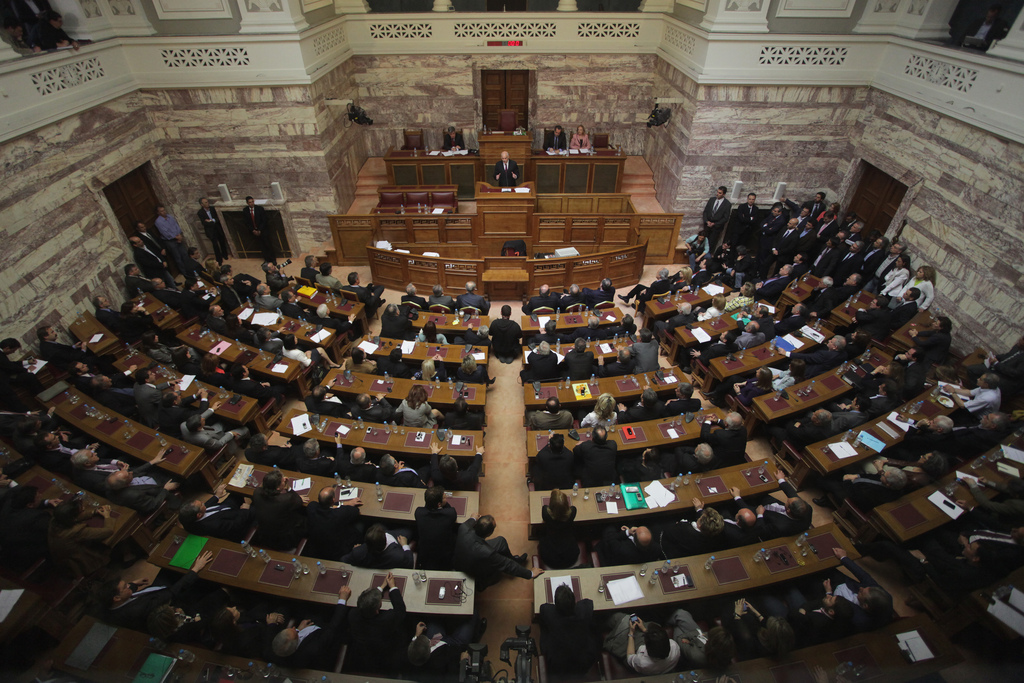 Athens, December 19, 2014/ Independent Balkan News Agency
By Lefteris Yallouros
The extension of Greece's bailout program was approved Thursday by the German parliament, giving Athens two more months to settle its political crisis and reach a crucial agreement with the troika for the release of the next tranche of the country's rescue loan (amounting 7.0 billion euros).
On the same day Greece was praised by Angela Merkel in the Bundestag for being in a better economic position than it was two years ago, the country's political parties were left mulling their next moves following an unsuccessful first round of voting Wednesday on electing a new president.
Prime Minister Antonis Samaras, visiting Brussels for a one-day EU summit, appeared determined to put an end to political uncertainty. "The Greek political system will not allow anyone to toy with the sacrifices and achievements of the Greek people" he said.
Samaras is thought to be set on seeing the three votes for the presidential election through and then call a snap election should MPs fail to elect Stavros Dimas, the only candidate, to the country's highest institutional post.
According to sources, the Greek premier is insisting on a "clear solution" to the political crisis even against the wishes of coalition partner Evangelos Venizelos and top New Democracy MPs – such as Dora Bakoyannis – who have suggested the PM should set a date for an early election in 2015 in order to get the 180 votes needed in parliament that will make Dimas president of the republic.
Former Prime Minister Konstantinos Mitsotakis also intervened in the public debate Thursday to warn against a snap election, saying it could trigger great perils which could see Greece exit the euro.
Furthermore, reports in the international press claimed Thursday that Greece's international bailout will be put into jeopardy in the event of a snap election.
However, an early general election in Greece is looking more likely than ever now, despite a wide range of scenarios in the Greek press hinting Samaras might make a surprise last ditch effort to compromise with opposition parties.
Speaking to Reuters Thursday, SYRIZA leader Alexis Tsipra ruled out cooperating with the conservative and center-left parties in Prime Minister Antonis Samaras' ruling coalition to avoid elections.
"Regarding the debt and the loan agreement which we will renegotiate: We have no intention to make unilateral moves unless they force us to make unilateral moves although I believe that no one will force us to make unilateral moves because no one will benefit from such a development, in the heart of Europe" Tsipras added.
Left-wing SYRIZA currently holds a 3.6-percentage-point lead over the ruling conservatives, a latest poll shows. The likeliest date for a snap election is believed to be January 25.