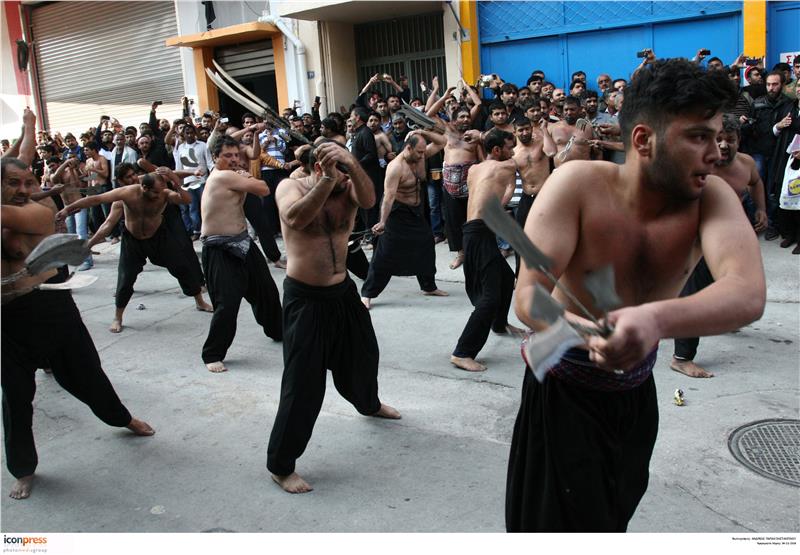 By Spiros Sideris – Athens
Dozens of Shiites Muslims gathered this year in the area Retsina of Piraeus, to celebrate the Day of Ashura, the climax of the mourning for the violent death of Imam Huseyn bin Ali, grandson of Muhammad Moameth, in their own way of worship, the self-flagellation.
Shiites gather every year in the industrial area of Piraeus to pray and then follows the ceremony, during which believers indulge in self-flagellation, naked and barefoot, as a sign of loyalty and grief.
They argue that the self-flagellation is not imposed by their religion, but it is how they choose to express their deep faith.