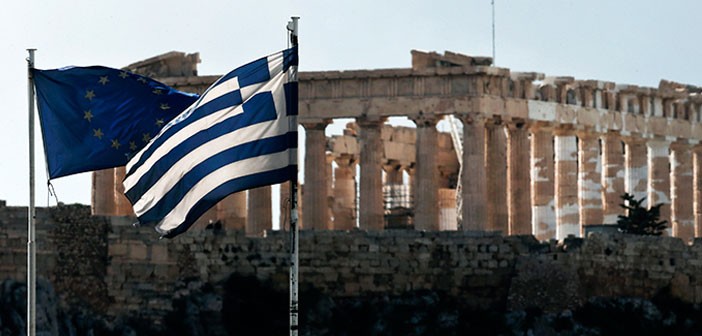 Athens, April 14, 2015/ Independent Balkan News Agency
By Zacharias Petrou
As the Greek government resumed talks with its lenders following the Easter holiday period, the European Commission openly urged the country Monday to present a list of reforms that would be acceptable to creditors and wrap up talks over the next six days.
European Union Commission Vice President Valdis Dombrovskis told Bloomberg technical negotiations with Greece over its bailout program are "very complicated" and that much ground needs to be covered before the April 24 Eurogroup.
"Right now those discussions are gaining speed but on the other hand time is also running out. There is still lots of work to do, lots of ground to cover. Technically speaking there is more time for negotiations but the Greek authorities themselves are emphasising that their cash position is getting more difficult" the EU official added.
Dombrovskis did however rule Greece leaving the euro, stressing that "the European Commission is working clearly based on a scenario that Greece is staying within the eurozone".
Meanwhile, the Greek government also denied on Monday a report by the Financial Times that it was preparing for a debt default if it did not reach a deal with its creditors by the end of the month.
Citing people familiar with the matter, the Financial Times reported that Athens may withhold payments to the tune of 2.5 billion euros ($2.64 billion) to the IMF due in May and June, if no agreement is struck.
"Greece … is not preparing for any debt default and the same goes for its lenders. Negotiations are proceeding swiftly towards a mutually beneficial solution," Prime Minister Alexis Tsipras' office said in a statement.
"What appears to rankle is that the Greek government is determined to put an end to austerity policies."
The FT report said that in the short-term, a default would almost certainly lead to the suspension of emergency European Central Bank liquidity help for the Greek financial sector, the closure of Greek banks, capital controls and wider economic instability.