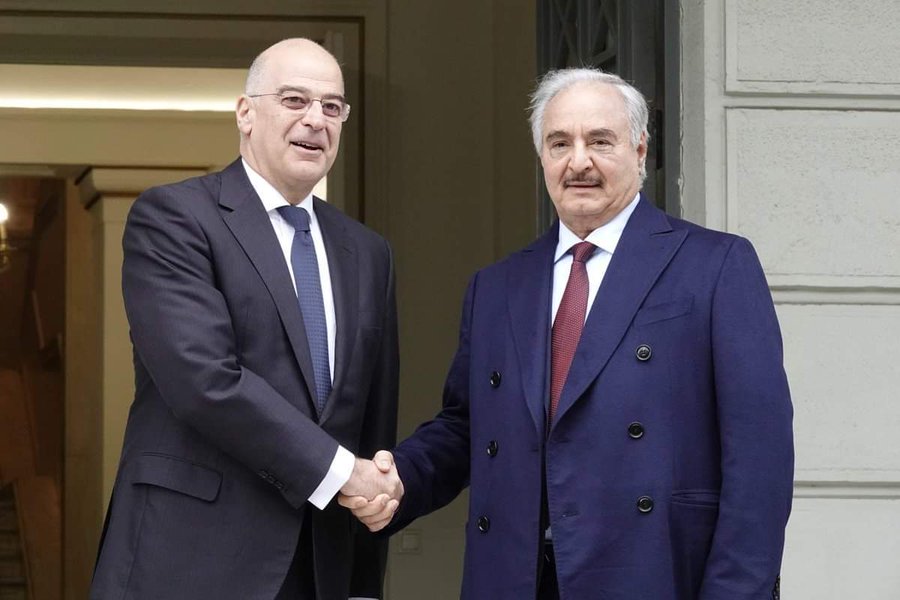 The Greek Foreign Minister is in an extraordinary visit to Libya on Wednesday, July 1, where he will have a meeting with the Speaker of the Libyan House of Representatives, Aquila Saleh.
Aquila Saleh, who Greek diplomatic officials say is a regular Greek interlocutor, in an interview with Egypt's Middle East news agency a few days ago called on Egyptian President Abdel Fattah el-Sisi to intervene militarily in Libya, if it is deemed necessary to maintain security in Libya and Egypt.
"Such an action would be a legitimate self-defense if terrorists and armed militias crossed the red line that President Sisi spoke of during his last speech, ,Saleh explained.
Following the Greek government's wrong choice to get involved in the Libyan civil war by taking the side of Khalifa Haftar, whom it hosted in Greece, Greece's involvement with a controversial member of the Libyan political scene, who is seeking military intervention from a foreign country, is once again probably not the best choice for Greek diplomacy.
However, Greek diplomatic sources note that the visit is part of Greece's unremitting efforts to actively contribute to the ceasefire and finding a political solution in Libya, in the context of the UN Security Council Resolutions and Foreign Affairs Subcommittees in Berlin, away from foreign interventions that undermine security and stability in the region and at the same time ignore the interests of the Libyan people./ibna