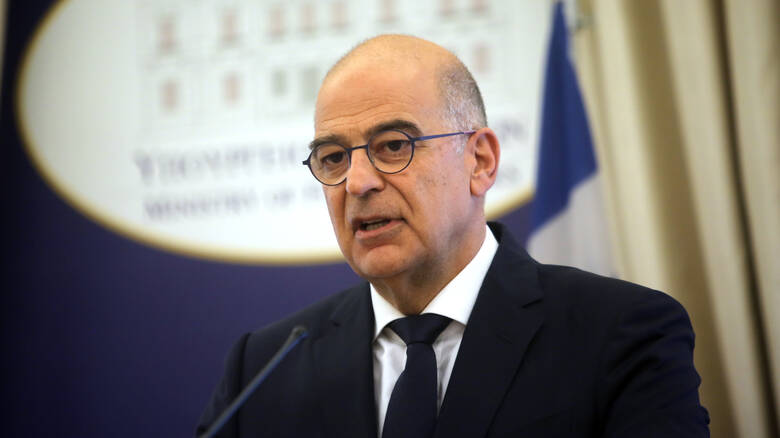 Greek Foreign Minister Nikos Dendias issued an on-camera statement regarding the provocative, aggressive and illegal behavior of Turkey, as characterized in the communication. With the EU Summit just around the corner, during which the Euro-Turkish relations and the possibility of sanctions will be discussed, Nikos Dendias sent out a message to Turkey after the country having made in recent hours statements in favor of its European course.
The Greek Minister notes in his statement:
"As you know, Turkey, escalating its provocative, aggressive and illegal behavior, announced that it is extending its seismic explorations until 29/11.
Turkey, therefore, from August until today, is constantly intensifying its illegal actions in the Eastern Mediterranean, blatantly violating International Law and the Law of the Sea. It attempts by force to create faits accomplis to the detriment of EU Member-States. It contemns the clear positions and decisions of the EU, but also the appeals of the International Community.
Turkey has unfortunately missed yet another important opportunity to terminate, as long as this would make sense, its ongoing illegal conduct.
It is now becoming clear and a common belief within Europe that Turkey has chosen to act subversively under international law and European goals.
It has chosen to act as a revisionist, destabilizing factor, perilous to the security of the immediate and wider region, but also to the priorities and values ​​expressed and promoted by the EU.
Although all the evidence did not leave much room for optimism since the beginning, all this time, Greece has been systematically stating that it has been ready for dialogue, provided that the provocations come to an end.
We firmly believe that this is the only legitimate way to resolve the dispute we have with the neighboring country.
In a similar vein, the EU, by delaying decisions on measures and sanctions, stated it was prepared to consider a positive agenda of actions and policies towards Turkey, but under the same condition: That the Turkish illegal activities stop once and for all.
Ankara, through its latest illegal actions, is shattering any prospects for dialogue with our country. Unfortunately, it leaves no room for any positive agenda at the forthcoming European Council.
Having annulled through its actions any move that would signal, albeit at least, a change in its attitude towards Greece and Cyprus and a willingness to respond to EU calls, Turkey is closing the window of opportunity that had opened via our positive attitude and the decisions of the European Council.
Turkey has been given every opportunity so far. It did not respond.
Any malicious manifestation of so-called "goodwill" at the very last moment, any pretentious "positive" gesture, will only aim to tarnish the image of persistently unacceptable delinquent behavior.
This time, despite any tardive statements, Turkey will not be fooling the EU that easily. The European Union is not naive.
Of course, Greece has always remained faithful to the idea of ​​honest dialogue. Nonetheless, in this regard it demands an interlocutor who will have proved their adherence to international law as a permanent choice and not as a flag of opportunity", Nikos Dendias concludes. /ibna