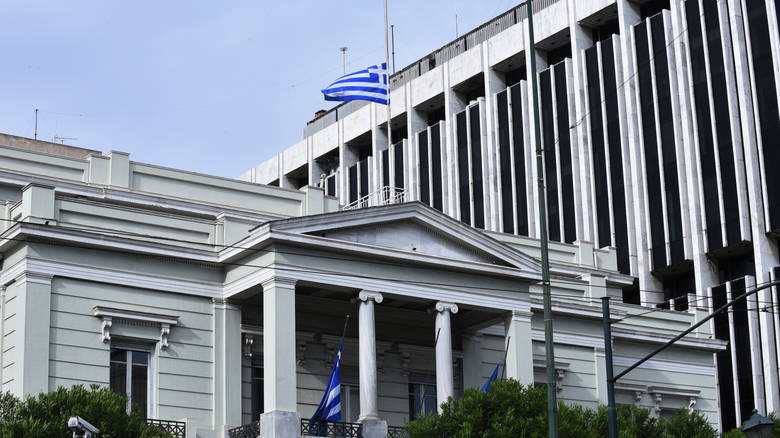 Greek Foreign Minister Nikos Dendias, in a letter to Enlargement Commissioner Oliver Varhelyi and a notification to the Executive Vice President of the European Commission for An Economy that Works for People Valdis Dombrovskis, emphasizes that Turkey continues to unilaterally violate the EU-Turkey customs union, by adopting non-provided tariff, legislative and equivalent measures.
In this context, he called on the European Commission to immediately consider the adoption of further measures.
He also stressed that, as a message of disapproval for Turkey's ongoing delinquent behavior against the European Union, the possibility of a total suspension of the EU-Turkey customs union should be considered.
Full letter:
Dear Commissioner,
As you know, Turkey is in many cases violating the customs union by imposing, unilaterally, unforeseen legislative, tariff and equivalent measures, as reflected, inter alia, in the recent 2020 Progress Report. This situation leads to serious distortions in the trade flow of customs union, to the detriment of Union citizens and businesses.
In response to this unconventional behavior by Turkey, you should immediately consider adopting further protection measures in all reported cases of serious disturbances of economic activity in the areas of customs union, in accordance with Article 60 of the Additional Protocol 1970 and Article 58 of Decision 1/95 of the EU-Turkey Association Council.
In addition, as a message of disapproval of Turkey's ongoing delinquent conduct towards the European Union, we must consider a total suspension of the customs union, this time based on the Vienna Convention on the Law of Treaties (Article 60 et seq.).
I take this opportunity to send you my highest regards.
Yours sincerely
Nikos Dendias »
The European Commission confirmed that it had received the letter from Dendias, but did not comment on its contents, while Commission spokeswoman Ana Pisonero said that the European Commission was examining the contents of the letter and would respond appropriately. /ibna