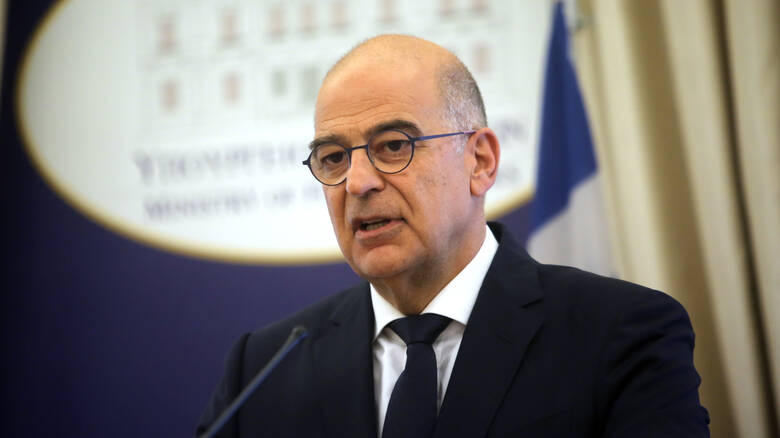 Wrapping up the EU Foreign Affairs Council, the Greek Minister proceeded with a statement noting that the escalation of Turkish delinquency and authoritarianism had been at the center of discussions between the European Foreign Affairs Ministers.
According to Nikos Dendias, there was strong condemnation of the conversion of Hagia Sophia into a mosque, while Turkey was called upon to reconsider and reverse its decision.
According to the Greek Foreign Minister, during the Council, he highlighted the serious impact of the Turkish illegal activity on security and stability in the Eastern Mediterranean.
"I am satisfied because the partners have expressed solidarity with Greece and Cyprus over the illegal Turkish actions against our sovereignty and sovereign rights", said Nikos Dendias.
He added that "there was a broad consensus that, at our request, a list of appropriate further measures, such as sanctions, be drawn up, which would allow the EU to respond effectively if Turkey proceeded with its lawless conduct".
According to the Greek Foreign Minister, it was agreed that Mr. Borrell would look into ways to de-escalate tensions with Turkey, but strictly on the basis of the Council's Conclusions.
Furthermore, the Turkish delinquency will be once again raised, at the request of the Greek and Cypriot sides, during the informal council in August in Berlin and not at September's regular council as was provided by the original plan.
Nikos Dendias also informed his colleagues that he would be requesting the convening of an extraordinary Council, in the event that Turkey climaxed its unlawful behavior in the period until the informal Council.
Finally, with regard to Libya, according to the Greek Foreign Minister, there were reports from a number of countries, including Greece, of the violation of the embargo by Turkey, as well as condemnation of the incident concerning the French warship. Turkey was also directly called upon to demonstrate a constructive attitude and to stop violating the arms embargo on Libya. /ibna