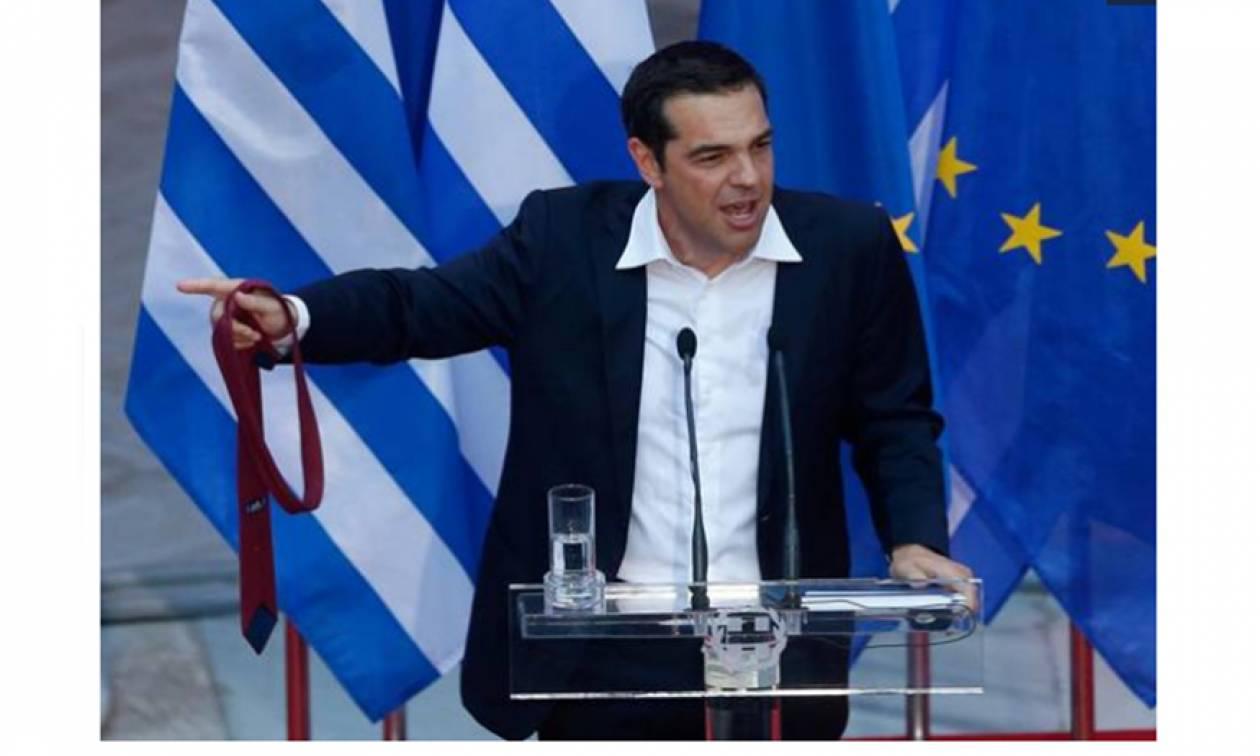 The concern of some Member States over whether the measures announced by the Tsipras administration and will be voted on tomorrow will affect Greece's commitments, has communicated a European official to journalists in Brussels.
Although Greece is not on the agenda of the Eurogroup meeting on Thursday, the official did not rule out the chance that some member states will raise this issue. In addition, answering a question as to whether this could be a reason for the Member States to not approve the early repayment of IMF loans, he said it would not be "surprising" if some of the national parliaments that will be called upon to approve this decision, would connect it with these announcements.
Yesterday, however, the Greek prime minister hastened to emphasize in his televised interview that Greece is no longer in a memorandum and has a sovereign government which, as he noted, "is bound by some goals, bound by the European semester, bound by the goals which together we have agreed upon regarding debt relief, that is, these surpluses, but the means to achieve these goals is our own job." "No European technocrat will tell us what we will do in order to achieve these goals," he said.
Reliable estimates of budget margins
The government staff in Athens make it clear that the measures being voted on and the reliefs that may be announced by the end of the year are the result of a specific design, with the aim of achieving goals and surpluses, but with the focus on the fair return of the positive economic progress to the weak.
As Al. Tsipras explained in his interview yesterday regarding the financial commitments, there is a safe estimate of the 2019 budget margin, and of the budget margins of 2020, 2021 and 2022. This security is reinforced with the 5.5 billion "cushion" in the special account that is available at all times in order to ensure compliance with the commitments.
The mechanism of this special fund will be discussed in the Institutions' report on the course of the reforms in Greece next June, as part of the enhanced surveillance. It is also noted that in June there is no decision pending regarding the liberalisation of capital in Greece.
Weber represents the extreme forces
However, Al. Tsipras did not rule out the fact that there are extreme forces in Europe that will attempt political intervention. "There are extreme forces and they have been expressed through Mr Weber," he said characteristically, commenting on the direct intervention of the Bavarian EPP candidate for the presidency of the Commission, shortly after the announcement of the new package of measures. "You should forget what you knew about Greece for the past few years. Now, here we've put on the table 5.5 billion euros, which are from our own labours. You, therefore, can call the shots in Bavaria and Germany, which is currently the weak link of the European economy. Not in Greece," was the message sent by the Greek Prime Minister./ibna