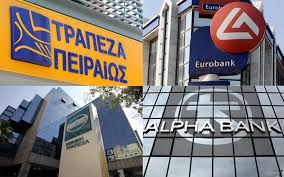 Athens, October 19, 2015/ Independent Balkan News Agency
By Zacharias Petrou
A new Code of Ethics for banks has been published in the government gazette.
The new Code was approved by the Bank of Greece in late August, clearing the way for the disbursement of a 2.0-billion-euro installment of bailout loans to Greece as it was part of the prior actions demanded by the country's creditors.
New rules are introduced on how banks deal with debts of households and businesses.
The new Code of Ethics, drawn up by Bank of Greece in collaboration with the Hellenic Bank association establishes alternative ways of servicing overdue bank debt or finalising settlements, taking into account the circumstances of each borrower.
Albeit controversial, the Code addresses the issue of non-performing loans that Greek banks have accumulated on their books since the start of the economic crisis almost six years ago. Hellenic Bank Association (HBA) President Louka Katseli says borrowers have nothing to fear from the new rules.
No borrower who is genuinely unable to meet loan payments need fear losing their home as a result of the new ethics code made into law during the weekend, Katseli told the Athens News Agency.
The National Bank of Greece Head said the changes "create the necessary conditions of cooperation between banks and debtors" and primarily aimed at "non-cooperative" debtors that fail to respond to repeated notifications to supply banks with the necessary information on their financial status.
She clarified that all debtors that are in arrears for more than 30 days will be sent a first notice before December 30 to submit the information required by the Code of Ethics. In this way, she added, an extension will be given for the implementation of the code until the end of the year.
If the debtors submit the necessary information to their banks, a process will begin for the settlement of their debt using objective procedures, Katseli explained.
Officially, more than 40 percent of loans issued by Greek banks are in arrears with the figure concerning mostly smaller and midsize businesses. The European Central Bank is expected to complete an assessment of the health of Greek banks by the end of October.