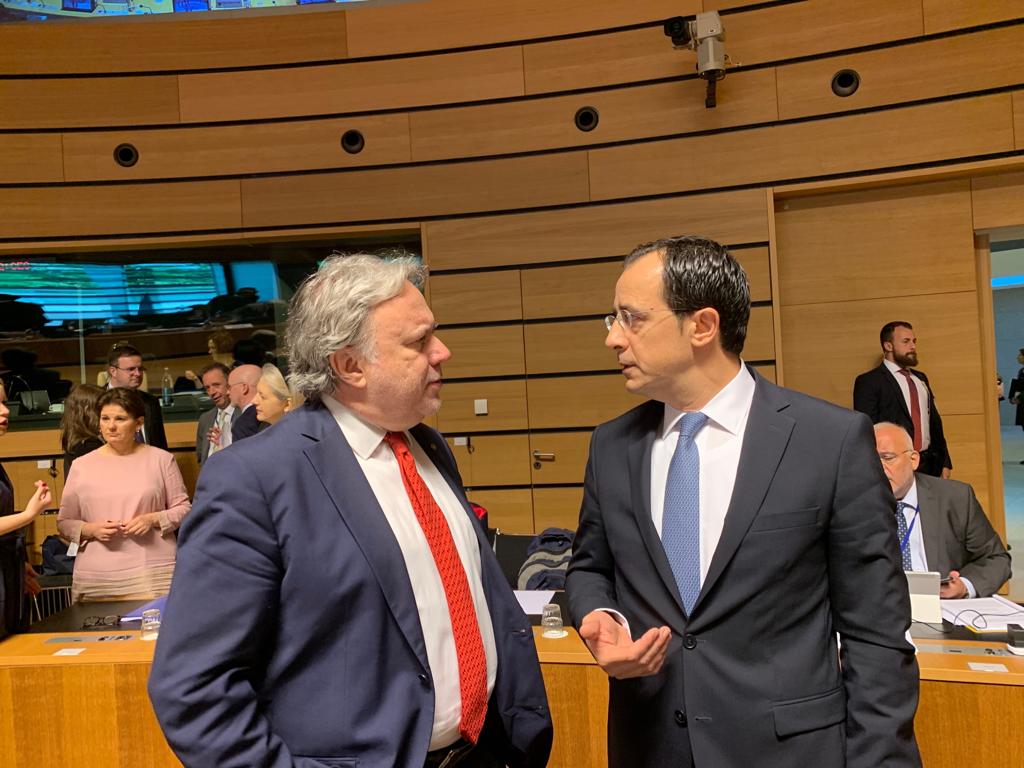 Nicosia calls for specific measures as Turkey's illegal activity continues
By Michalis Michael
"There is coordination of actions with the Republic of Cyprus and the support that emerged both from the European Union and from other countries resulted from the coordinated actions of Athens and Nicosia," said Minister of National Defense of Greece, Evangelos Apostolakis, speaking on Monday evening for ANT1 television. Apostolakis also noted that if Turkey does not stop the illegal actions, there will be further actions, and this is the effort made by Greek Prime Minister Alexis Tsipras and the President of the Republic of Cyprus, Nicos Anastasiades. "We will try to impose sanctions. It does not seem easy, but it will be a battle and an attempt to convince all of Europe to do that, "said the Greek Defence Minister.
Regarding whether Greece is prepared to face similar provocations from Turkey in the Greek EEZ, Apostolakis argued that there are plans to deal with such an event, but everyone's wish is that it will not be needed.
"Efforts are focusing in stopping Turkey's provocative actions where they are now. There are plans, there have been many discussions on how to react. There is readiness. The hope is not to reach this point. And my own position, which was the same in the US, to do what it takes not to get there. Because then things will become too difficult". Apostolakis said that a "hot" episode with Turkey is unlikely, underlining, at the same time, that the Greek armed forces are ready to cope with every scenario. "The chances of a hot episode always exist. My opinion is that it is not very likely, because what the Turks are facing now is too much and they do not want to add anything else", he said.
With the veto on the table
Athens and Nicosia are pushing for sanctions, not hesitating to play, especially in the background, the "veto card" to EU decisions at the table. From Nicosia, sources who spoke to IBNA suggested that the EU will eventually satisfy the demands of the Republic of Cyprus, but they give as an example the case of Russia and Crimea, when it took the EU eight months before deciding on the sanctions.
However, all the steps are already being taken, in the sense that Koutrougalos and Christodoulides, the Foreign Ministers of the two countries, have already gone to Luxembourg to inform their EU counterparts, also seeing intentions for the convergence of the European Council.
What Nicosia is calling for is very specific if Turkey does not stop its illegal activity in the Cypriot EEZ. That is to say, it calls for the official termination of the talks on the upgrade of the EE-Turkey customs union, the discontinuation of talks on the abolition of visa for Turkish citizens, as well as the discontinuations of funding for various programs./ibna