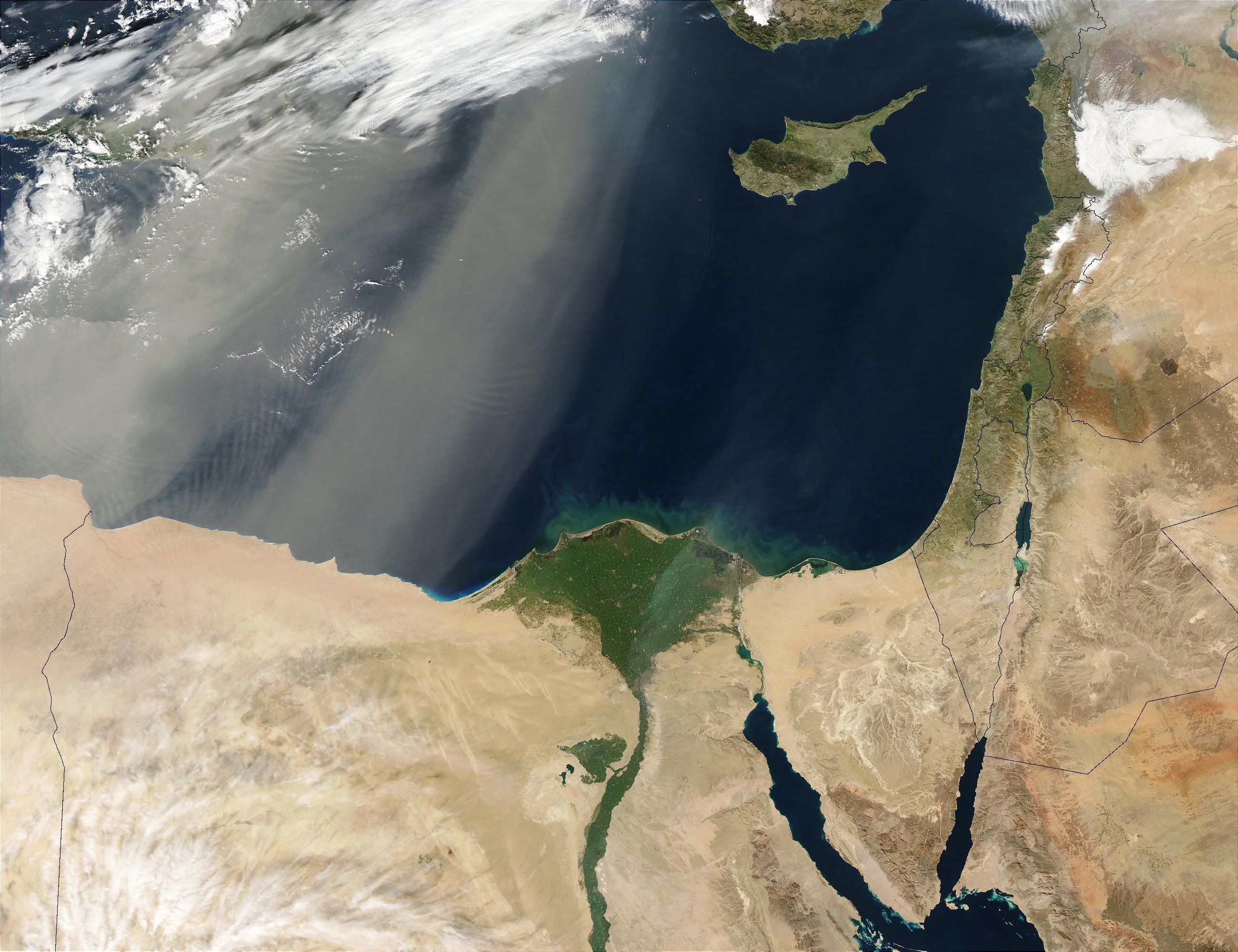 By Kyriacos Kyriacou-Nicosia
A meeting between Greece, Egypt and Cyprus on November 9 in Egypt in Cairo is considered of great importance as the three neighboring Mediterranean countries are forming an alliance in the energy sector. The meeting will be held with the participation of the Presidents of Egypt and Cyprus and the Greek Prime Minister.
However, Turkey is annoyed by this cooperation and has already responded with violating Cyprus' Exclusive Economic Zone, action that rose tensions in the area.
The President of Egypt Abdel Fattah al-Sisi is a declared enemy of Erdogan as the Turkish president does not recognize him and call him a dictator, who overthrew the Muslim Brothers. Nikos Anastasiadis, however, was the first foreign leader to visit Sisi in Cairo, a few weeks after his election.
Ankara is also upset by the cooperation between Cyprus and Israel in the energy sector and more specifically the exploration for natural gas and oil.
Search and rescue agreement
Cyprus and Greece signed on Monday a bilateral agreement allowing for joint search and rescue between the two countries. The agreement between Cyprus and Greece fuses the two countries' respective search and rescue regions (SRRs) into a continuous area stretching from Athens to the eastern Mediterranean.
It was signed in Athens by Foreign Minister Ioannis Kasoulides and his Greek counterpart Evangelos Venizelos.
Furthermore the two countries decided to focus on their cooperation in the fields of energy and marine policy. A Greek Foreign Ministry source saidfthat in this way the sea area between Cyprus and Greece is being shielded from any violations.
As it was also announced the two countries attribute great importance to their cooperation with Egypt and in this framework a meeting will take place on November 9 in Egypt in Cairo with the participation of the Presidents of Egypt and Cyprus and the Greek Prime Minister.
Briefing on Turkish provocations
In another development, House President Yiannakis Omirou will brief European Parliament officials in Brussels on Turkish provocations, threats and illegal actions in Cyprus` exclusive economic zone.
According to an official announcement, Omirou departs on Tuesday and he will meet separately with European Parliament President Martin Schulz and the leaders or representatives of political groups.
Cyprus has been divided since 1974 when Turkey invaded and occupied its northern third. Turkey issued recently a NAVTEX (Navigational Telex), a notice to mariners advising that it was reserving areas south of Cyprus for seismic surveys from October 20 to December 30.
Following this announcement, Cyprus President Nicos Anastasiades said he would suspend his participation to the UN backed negotiations, which aim to reunify the island under a federal roof, citing Turkey`s provocative stance.