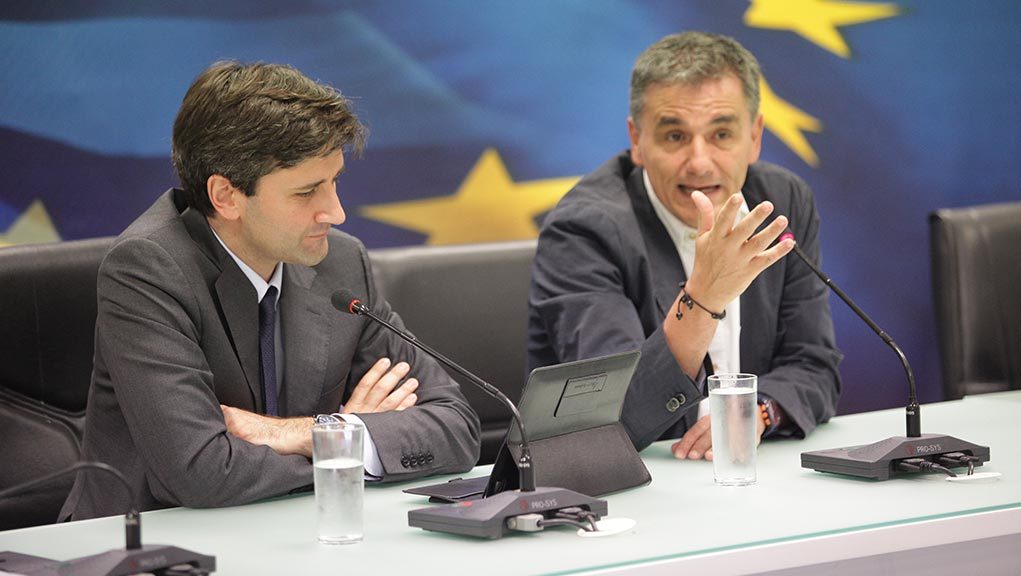 The representatives of Greece's international creditor institutions held talks in Athens on Wednesday with Finance Minister Euclid Tsakalotos and Alternate Finance Minister Giorgos Houliarakis.
The negotiations are part of the first quarterly review of the Greek economy in the post-bailout era which officially began last month.  The inspectors are expected to leave Athens on Friday.
Speaking in Strasbourg on Tuesday, Prime Minister Alexis Tsipras insisted that the government will avoid implementing pension cuts on Jan. 1, 2019, as long as the Greek state achieves agreed-to fiscal targets.
The institutions' representatives and Greek government officials touched upon the Greek request this week. However, a final decision on the pension cuts is likely to be taken in November, with the submission of the final budget draft.
With 2019 being an election year, efforts to avoid implementing the legislated pension cuts are part of the coalition government's strategy in order to win voter support.
Sources suggest the European Commission has left open the possibility of the legislated cuts being avoided, with the IMF, ECB and ESM taking a tougher stance.
The agenda of Wednesday's talks included progress in the execution of the state budget and reforms listed in the Eurogroup's June decision.
According to government sources cited by the Athens-Macedonia news agency, Tsakalotos and Houliarakis noted that Greece's "fiscal space" next year will be larger than the 700 million euros predicted by the mid-term program. This may lead to the cancellation of pension cuts in January and allow other social benefits to be handed out, according to the same sources.
Athens believes that it will continue to achieve agreed primary surplus targets in the years to come. Therefore, there will be no fiscal need to take the IMF's advice to further slash pensions. The Greek side also insists that culling pension payments is not a structural measure that will address the economy's inherent obstacles to growth.
On Thursday, labor rights, non-performing loans, privatization and energy sector reforms are on the agenda of talks./IBNA