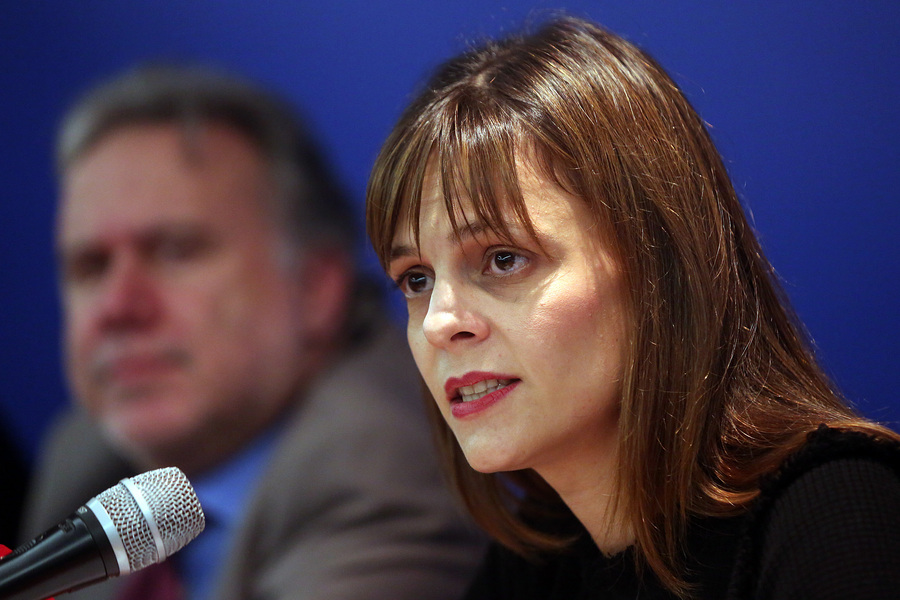 The envoys representing Greece's international creditors in Athens delivered to the country's government on Sunday evening a draft agreement following talks with Greek Labor Minister Efi Achtsioglou on labor reforms.
A meeting between Achtsioglou and foreign envoys lasted several hours on Sunday, after which sources close to the talks suggested many issues remained unsettled and will be discussed in coming days. Achtsioglou told reporters talks "will continue".
A Finance Ministry officials who spoke to local press said technical talks will focus on outstanding issues. He added that the thorniest of all was a difference on the fiscal gap which creditors assess will be 50 million euros in 2017 and 600 million euros in 2018.
The fiscal gap foreseen next year is not seen as a major stumbling block, but the 600 million euros that are expected to be "missing" from the 2018 budget could be enough to throw negotiations off schedule.
Negotiations are expected to continue over fiscal policy for 2018.
According to the Greek Finance Ministry, a teleconference early this week could confirm that an imminent agreement to wrap up the review of the adjustment program is possible. Athens hopes for a deal to be rubber stamped at the 5 December Eurogroup in order for short term debt relief measures to be announced subsequently.
Debt relief is considered key by the Greek coalition government in the European Central Bank deciding to include Greece in its quantitative easing program and for the country to bring down primary surplus targets beyond 2018.
Such developments, according to Greek officials, will attract investment, stimulate rapid growth in 2017 and counterbalance the tough austerity imposed in previous years.
Over the weekend, the government put the finishing touches on the draft budget for next year, which is expected to be submitted in Parliament on Monday.
The draft state budget for 2017 includes a forecast for a primary budget surplus – as a percentage of GDP – of 1.8 pct. It will also reportedly include a 760 million euro provision for funding a minimum guaranteed income level./ΙΒΝΑ