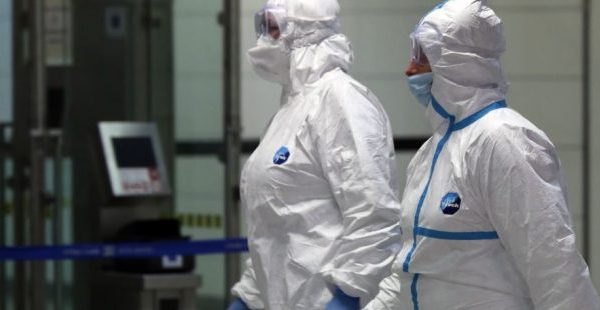 Greece's Health Ministry announced 33 newly confirmed coronavirus cases on Sunday. The total number of people who have contracted the virus in the country now stands at 2114.
The death toll currently stands at 98, as five more patients died on Sunday. The vast majority of the people that have died faced underlying health problems and/or were over 70 years old.
A total of 76 patients across the country are in intensive care, with an average age of 68. The vast majority are male. Over 80 percent face underlying health problems and/or are over 70 years old. To date, fifteen people have been discharged from intensive care since the breakout of coronavirus in Greece.
Ahead of Easter Sunday (19 April), authorities are increasing controls at motorway toll stations, ports and airports, in a bid to stop movement to the countryside and island destinations for Easter.
In the capital of Athens, an increased number of people reportedly flouted restrictions and went outdoors over the weekend, while in several cases social distancing measures were not properly applied.
Meanwhile, the attention of authorities turned to a recently quarantined Roma settlement in the Nea Smyrni region, Larisa (Thessaly), which has come up with 25 confirmed coronavirus cases, after 362 tests on residents. Tests are being conducted on the population of adjacent communities in the wider Larisa region.
Another major concern is a Roma settlement in the area of Drosero, Xathi after a 15 month old child tested positive for the virus. Measures are expected to be announced Monday to safeguard the wider community.
Finally, ten elderly people were moved from a care home in Nea Markri to the Sotiria Hospital, Athens after a worker at the facility was found to be positive for coronavirus. Over 120 tests were carried out on staff and elderly residents, while Health Ministry chiefs visited the facility on Sunday evening./ibna