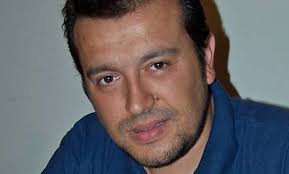 By Spiros Sideris – Athens
"SYRIZA will not change its position that the country needs elections… yesterday" reiterated once again the head of the political office of Alexis Tsipras, Nikos Pappas, regarding the position the president of SYRIZA would keep at a possible meeting with Prime Minister Antonis Samaras.
"This does not detract in any way the need for communication, consultation, smoothness and stability. Unfortunately, here I would like to say with concern that I saw some reports from people who seem to have good information as to the intentions of Maximus, which suggest that they will opt for a strategy of tension without end. This is something we hope it won't happen", said a close associate of Alexis Tsipras.
Speaking to the radio station "Real fm", Pappas said: "SYRIZA boldly made ​​the call to convene the council of political leaders to determine the date of elections and to determine now the face of the President of the Republic. Elections will take place in Greece. This is well established. The vote does not come from the House, but from the public placements of MPs who show that the government is too far away from them. This gives the feeling of prolonged uncertainty, which makes our country go to the critical negotiation with lowered weapons".
Meanwhile, the close associate of Alexis Tsipras reiterated the position of SYRIZA that it cannot sign an agreement with our lenders without the consent of the people and stressed that Greece must strengthen its bargaining power and position, which can be done only when a government has a fresh popular mandate.
Regarding national issues, Pappas said that the foreign policy section of SYRIZA is in touch with officials of the Ministry of Foreign Affairs, in order to have detailed information, and will make its position known within the day.
Asked whether there are hopes the Council of Foreign Policy, which meets on Monday, will send out a strong, unified, national message, Pappas replied: "I think it is necessary, at this time, both towards our partners and our neighbors. All of us can and will move with responsibility".