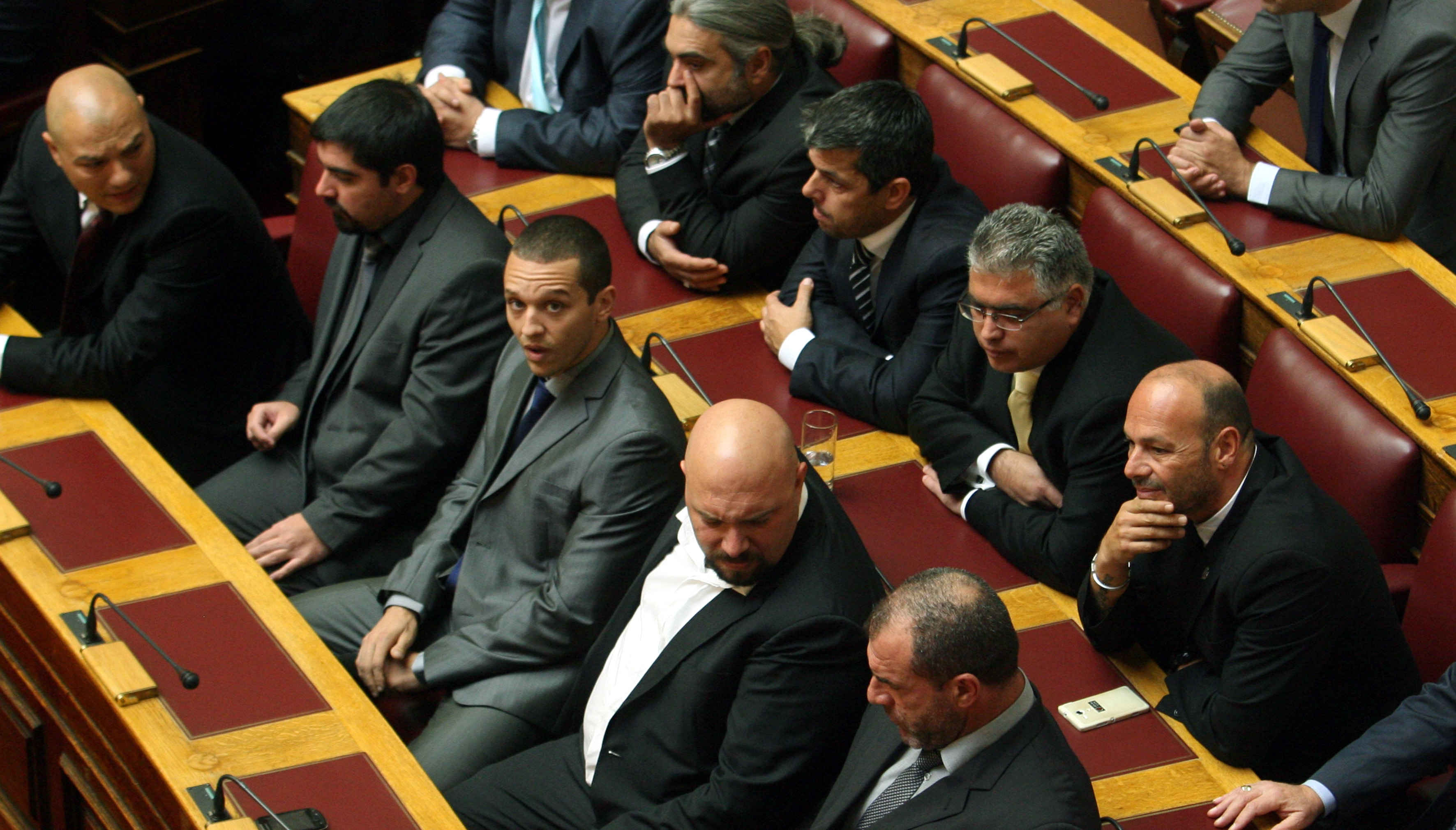 Athens, December 11, 2014/ Independent Balkan News Agency
By Spiros Sideris
The continuation of the trial detentions, in the case of the Golden Dawn, for MPs Panagiotis Iliopoulos and Giorgos Germenis recommends to the Board of Appeals the competent prosecutor, who, at the same time, judges that independent now MP Stathis Boukouras can be released.
The Prosecutor is asking from the judges to reject the appeals lodged by MPs Panagiotis Iliopoulos and Giorgos Germenis, for the replacement of their temporary detention, arguing that the reasons for their provisionally detainment have not been changed. The two Glden Dawn MPs are charged with being members and directing a criminal organization.
However, on Stathis Boukouras, the public prosecutor considers that his appeal should be accepted.
Among other things, the prosecutor considers that the accused has distanced himself from the criminal organization Golden Dawn and thus proposes that the Council accepts his release from prison.
In place of his temporary imprisonment, the prosecutor asks for the imposition of a guarantee of EUR 10,000 and the restrictive condition of the ban on leaving the country.
On Wednesday, the Plenary of the Parliament decided to lift the immunity of the three MPs and a former MP of the Golden Dawn.
Specifically, for the case of the presentation of an illegal video, the House decided to accept the request of the public prosecutor to lift the immunity of Ilias Kasidiaris with 219 votes in favor, 18 against and 1 "present."
For unnecessary shots at his funeral member of the junta Nikos Ntertilis, the House decided to accept the request of the Prosecutor to lift the immunity of Elias Panayiotaros Konstantinos Barmparousis and Efstathios Boukouras with 222 in favor, 13 against and 3 "present."