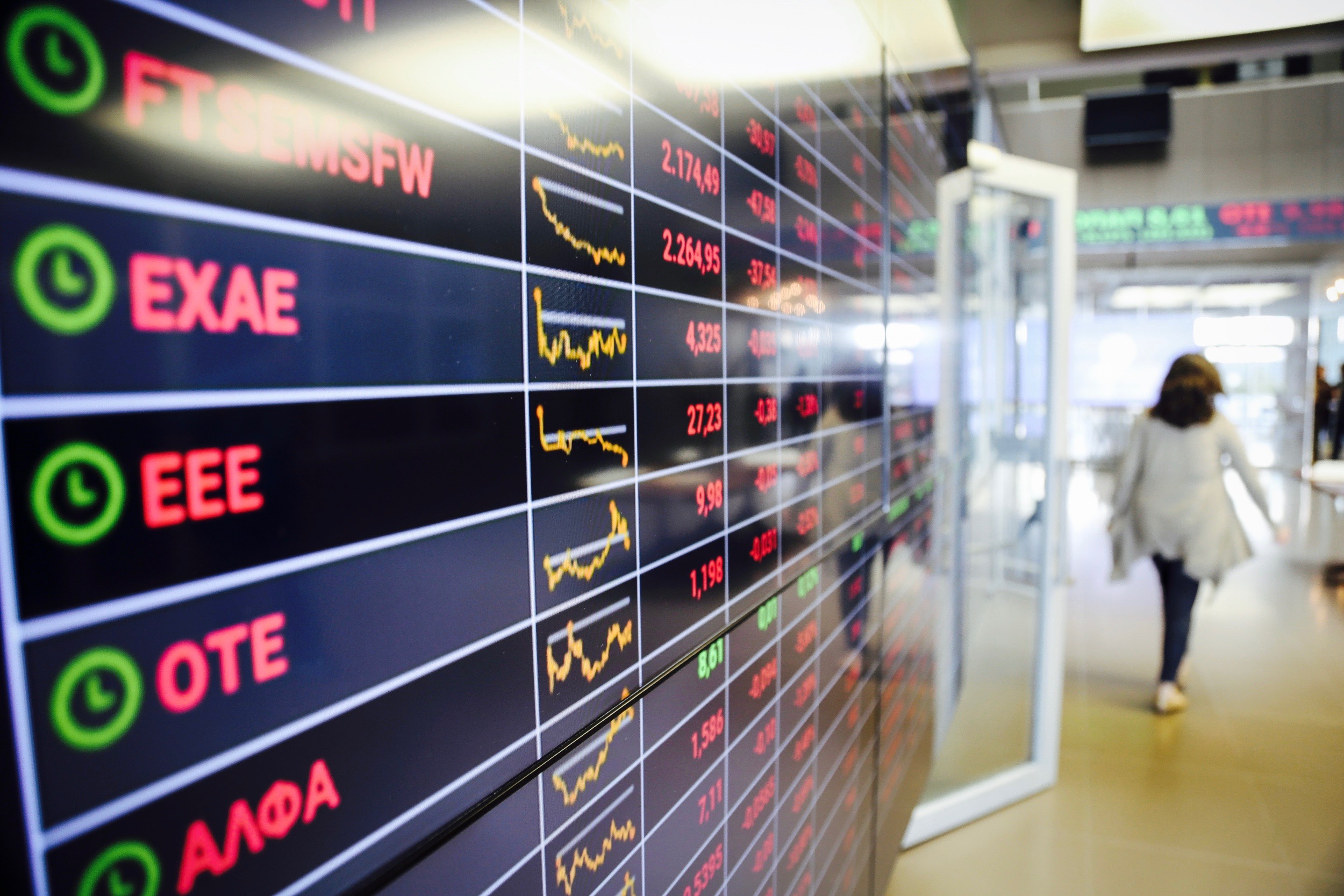 Today's session for the Athens Stock Exchange turned out to be dooming, with the market recording an unprecedented freefall as uncertainty has taken over the markets due to the increase in the number of coronavirus incidents in Italy.
The Stock Exchange closed at its lowest level since mid-August and lost more than € 4 billion of its total capitalization. Specifically, total market capitalization decreased by € 4,235 billion compared to Friday's session.
Losses in the domestic market were significantly higher than those in European markets, which fell by 9% on intraday basis. The market broke down the technical support at 880 and 860 and moved to a month-low, losing even the 820 level.
Bigger than 8% dip for the General Index
Specifically, the Stock Exchange fell to 818.35 units, dipping by 8.36%, with the value of the transactions jumping to 182.80 million euros. This is the lowest since the August 16, 2019 (792.06 points) session, while since the beginning of 2020 it records a 10.73% of losses. In the intraday, it plummeted to 809.78, when it lost 9.32%.
The index of high capitalization fell by 7.43%, while the index of medium capitalization by 10.51%.
All sub-indices went down, while Construction and Raw Materials (-11.61%) and Construction (-11.61%) marked the biggest losses. Eurobank and Alpha Bank traded the highest volume, trading 24,327,880 and 12,739,496 shares respectively.
The highest value of transactions was recorded by National Bank with 11,129 million euros and Alpha Bank with 12,739 million. Only 3 shares rose, indicating a negative climate in today's session, with 131 falling and 13 remaining stable.
Greek bonds
At the same time, mass sales are recorded on the Greek bond market due to the coronavirus crisis the fears of a global depression.
The 10-year Greek bond yields 1.023%, or 6% higher than last Friday's close.
Correspondingly, the Italian bond yields 0.958 %, that is, 5.78% higher than last Friday's close. /ibna