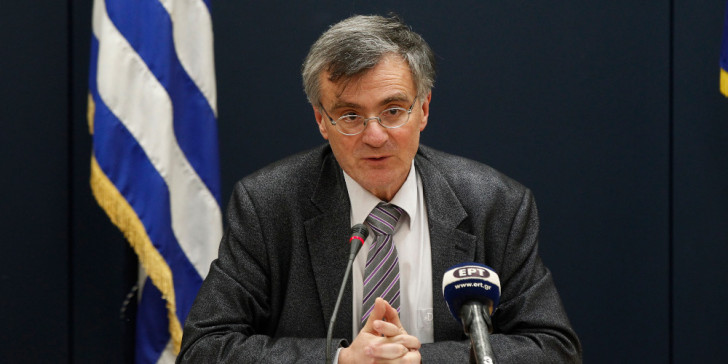 Greece's Health Ministry announced 62 newly confirmed coronavirus cases in Greece on Sunday, with the total number of infections rising to 1,735.
The coronavirus has claimed 73 lives in the country. The average age of the deceased is 74. The vast majority of the people that have died (83.6%) faced underlying health problems and/or were over 70 years old. All but 21 were male.
According to official figures, 93 patients are currently in intensive care, with an average age of 65. The vast majority are male, while 68.8% face underlying health problems and/or are over 70 years old. Ten patients have fully recovered after treatment in intensive care.
To date, over 25,400 tests for coronavirus have been carried out it Greece, the Health Ministry said in a statement.
Health experts reportedly appear "quietly optimistic" that Greece has managed to contain the spread of coronavirus in Greece, however, the next 15 days will be crucial in terms of avoiding a sharp increase of infections, as citizens will be tempted to celebrate Easter with their families and friends.
Earlier, Deputy Civil Protection Minister Nikos Hardalias announced that restrictions on movement are extended until April 27. Meanwhile, the government is thought to be preparing somewhat stricter restrictions on movement ahead of the Easter holiday period, to ensure a mass exodus from cities to the countryside and islands is prevented.
More police will patrol national highways, while fines for unnecessary travel could also be increased. Authorities will also make sure liturgies at churches across the country are performed behind closed doors.
Prime Minister Kyriacos Mitsotakis held a series of conference calls on Saturday with cabinet ministers and Health officials to determine the government's strategy over the next 15 days.
Local reports suggest no need was seen to enforce fresh measures nationwide at the moment. However, authorities will seek to fully enforce existing emergency regulations./ibna