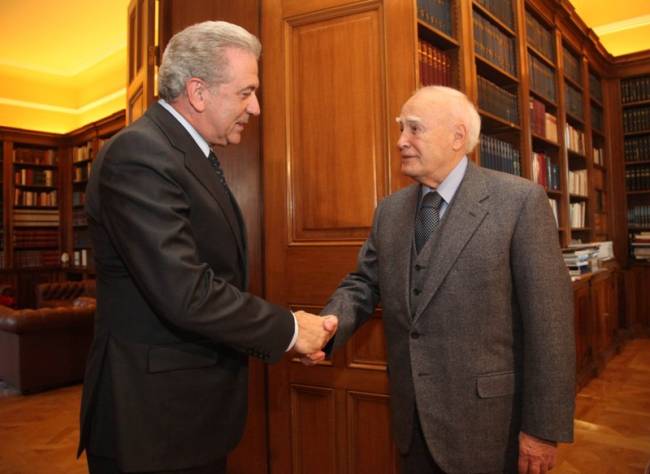 By Spiros Sideris – Athens
The need to update and upgrade the existing "Papoulias – Yilmaz" Memorandum, to which there was a need to consult its forecasts this year because of the provocation from Ankara, was made public by the Greek Defense Minister Dimitris Avramopoulos, speaking on camera during yesterday's meeting with President Karolos Papoulias at the Presidential Palace.
The Defence Minister also noted that Greece is taking initiatives, "so through defensive diplomacy to declare this as a stabilizing factor". From his part, Papoulias commented that the deterrent force of the Armed Forces is a factor for "security and peace in the wider region in turbulent times", as he said.
Dimitris Avramopoulos also informed Karolos Papoulias of his upcoming trip to the U.S. from August 18-22, as well as on other issues in his jurisdiction.
It should be noted that the "Papoulias – Yilmaz" Memorandum is a base for the safe coexistence of Greece and Turkey in the Aegean signed in 1988.