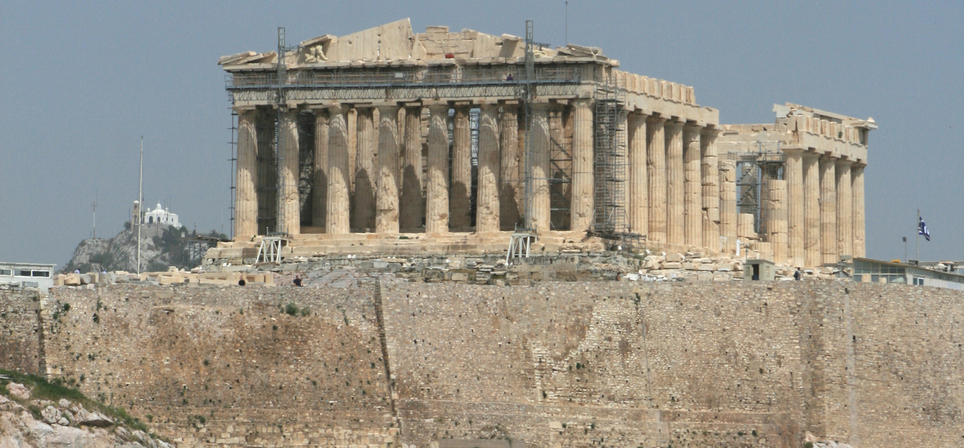 By Lefteris Yallouros – Athens
The Greek government appears to have made significant progress in marathon talks with troika officials in Athens over the weekend. Few issues remained open late Sunday night and a deal could be announced Monday.
Sources from the European Commission are reported to have told Greek press that their representatives will remain in Athens Monday to continue talks.
It is also being reported that Greek Finance minister Yannis Stournaras and German counterpart Wolfgang Schäuble were in close contact over the weekend, agreeing that the Greek side would assure on its part that structural measures will be pushed through.
Several Greek ministers were locked in talks with troika inspectors Sunday night, including those of Labor, Development and Administration Reform.
According to a senior Finance Ministry official, who spoke to journalists on the sidelines of the negotiations, the biggest obstacle is the Troika's demand to scrap automatic wage increases for those on minimum pay.
Furthermore, the same official said that while the Commission and the ECB appear willing to compromise, the IMF brings new demands on the table in each meeting, mainly the 153 unfinished reforms indicated in the OECB tool kit, further lay-offs in the public sector and delay in breaking up professional monopolies.
The Greek government has been given the go-ahead to distribute a large part of last year's larger-than-expected primary budget surplus in what is branded a "social dividend" by the Samaras administration ahead of the double election battle in May.
The troika has suggested that part of the surplus be channeled to pay public sector arrears to third parties. The government, on the other hand, is determined to boost small pensions as well as the income of uniformed officers.
The primary surplus for 2013 is reported to stand at approximately EUR 3 billion, although official confirmation will be made by Eurostat at the end of March. The Greek government has reportedly reached a compromise with the troika to spend around EUR 400 million on social policies and retain the rest of the surplus for development and growth projects, with the Troika's approval.