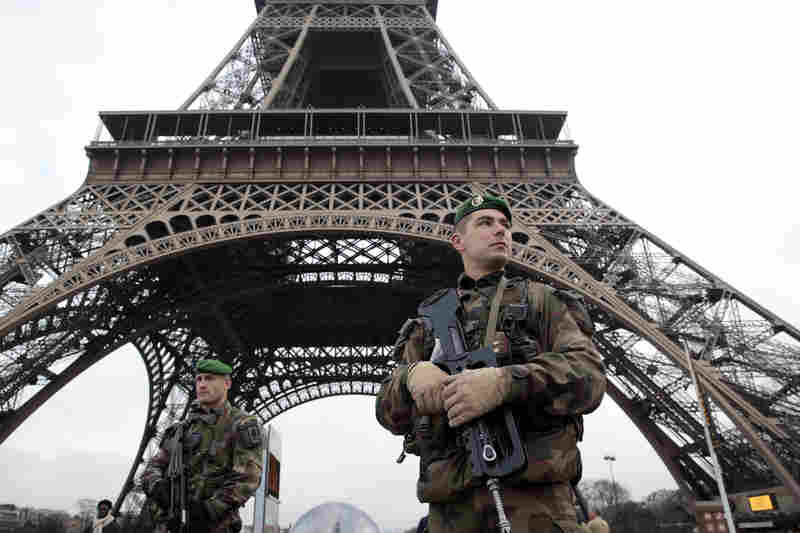 Athens, November 14, 2015/ Independent Balkan News Agency
By Spiros Sideris
Messages of sympathy to the Greek people and condolences to the families of victims were sent after the massacre in Paris by Procopis Pavlopoulos and Alexis Tsipras.
Other Greek politicians also condemned the deadly attacks, stating they are overwhelmed by what happened in the French capital.
The President of the Hellenic Republic, Procopis Pavlopoulos, expressed condolences and his deepest sympathy to French President Francois Hollande while he asked him to convey his message to the families of the victims.
"We are watching on overwhelmed. Deep condolence to the victims' families. In these difficult times we support the people of France" Prime Minister Alexis Tsipras wrote on his account on Twitter. At the same time, government sources mention that the Prime Minister sent a message to Francois Hollande too, in which he expresses his deep condolences to the families of the victims. "I express our support in these difficult times".
Alexis Tsipras stated about the deadly attack:
"Last night's deadly terrorist attack in Paris was a blind but targeted hit. It was an attack on the Europe of Democracy and freedom. A hit on Europe of multiculturalism.
This hour we join all our forces, strengthen our solidarity with the French people and stand by the French government.
We stand as an obstacle to the plans of the terrorists and barbarism.
Terrorists will beat us if they manage to terrorize us. If they force us to abandon our principles. If they lead us to a Fortress Europe in which scared people will live.
We will defeat terrorism and barbarism only if we show determination in our choice for a Europe of democracy, freedom and solidarity.
It is our obligation to dismantle and isolate the terrorists. But our duty is to immediately stop the cycle of violence and war. To find a solution to the refugee problem; to the drama of people who leave their homes fleeing from the terrorists themselves and drown in the Mediterranean.
Europe was and will remain a land of freedom and democracy. And today, more than ever, we must strengthen the values ​​of humanism and freedom that made the French Revolution".
Dimitris Avramopoulos also expressed his condolences to the families of the victims. In a tweet he said his thoughts are with them. "Solidarity to the French people. All united against terrorism" the Commissioner added.
Former Prime Minister Antonis Samaras also issued a statement about the terrorist attack, stating that it is a heinous and treacherous attack on all the people of Europe. "The safety of people is a prerequisite of democracy. And the guarding of borders is now a term of existence for democratic societies" Mr. Samaras characteristically stated.