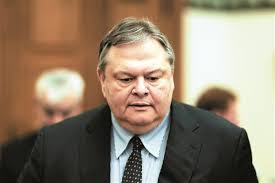 By Spiros Sideris – Athens
The Greek Foreign ministry has issued a statements, according to which, "Greece supports Egypt in its fight against terrorism", condemning all terrorist attacks in Sinai, Egypt.
As stated in the notice, "we condemn in horror the terrorist attacks in Sinai Egypt, which claimed the lives of more than thirty people and caused the injury of many others. We offer our condolences to the families of the victims and wishes for the speedy recovery of the injured ".
In the same statement, the Foreign ministry  "once again assures the Egyptian people and the Egyptian government that Greece will continue to support their fight against indiscriminate terrorist violence and their efforts for a prosperous Egypt, which will be a pillar of stability and security for the entire region of the Eastern Mediterranean and the Arab world. We once again express our appreciation to the Egyptian authorities for their efforts to achieve a ceasefire in Gaza, the viability of which depends on the recognition and respect of these efforts. Finally, we note the global importance of the Holy Monastery of St. Catherine in Sinai. We thank the local authorities and call on the entire international community to have its attention turned to this point as well".
The announcement came a few days before the meeting in Nicosia on October 29, of the Foreign ministers of Greece, Cyprus and Egypt, which will prepare the summit between the leaders of the three countries in Cairo on November 9.