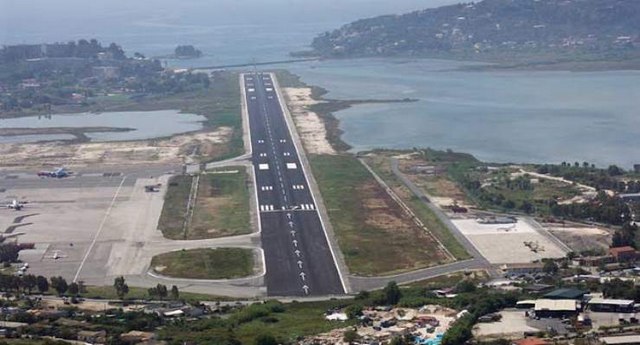 Athens, December 15, 2015/ Independent Balkan News Agency
By Zacharias Petrou
Greece's Syriza-ANEL coalition government completed its second privatization with the concession of fourteen regional airports on Monday to a German – Greek consortium.
The deal follows the successful sale of horserace betting rights to gaming firm OPAP which was recently completed.
German airport operator Fraport and its Greek partner, Copelouzos Group, agreed a 1.2 billion euro contract with the Hellenic Republic Asset Development Fund (HRADF) to lease and manage 14 regional airports.
Forming  part  of  the  international  privatization  process  for  the  regional  airports  concessions initially  launched  in  2013,  HRADF  had  declared  Fraport  AG  –  Slentel  Ltd.  Consortium as a "Preferred Bidder" in November 2014.
The consortium will pay the 1.2 billion euros up front and an annual payment of 22.9 million euros for the 40-year life of the concession, annually adjusted.
HRADF  Chairman,  Stergios Pitsiorlas  stated: "The  signing  of  the  concessions  contract  for  the 14  regional  airports  few  days  after  the Greek  banks recapitalization is very  important  and  a strong  message to  everyone that  the  Greek  economy is gaining  the markets confidence  and re-enters the path of development".
The deal will put in motion significant investments in regions across Greece. The Concession Agreement ensures the investor's obligations to upgrade the airports' services and infrastructure.
The Investor is obliged, within the first 4 years, to upgrade the airports to the clearly prescribed and objectively quantified standards of IATA (Level C), as well as to maintain them for the duration of the concession. In total, the Concessionaire estimates that the investments will amount 330 million euros over the first 4 years and they will reach the amount of 1.4 billion euros over the total 40 years of the Concession.
Under the deal, Greece will ensure combined tax, social, and other contributions of up to 4.6 billion euros and significant investment commitments, which will upgrade the touristic infrastructure of the corresponding Greek destinations.
Overall, a number of 1.500 new jobs in and around the airports are expected to be created.
"Fraport and Copelouzos have remained steadfastly committed to the Greek regional airports – a win-win project for Greece and its people," Fraport's chairman Stefan Schulte said in a statement.
Privatizations are a significant part of Greece's bailout and the financial recovery plan agreed with the country's creditors last summer.
One of the key terms of Greece's 86 billion euro reform-for-aid package secured is the creation of a privatization "trust" fund into which Athens will transfer some 50 billion euros worth of its assets, the sale of which will be used for recapitalizing banks and reducing sovereign debt.