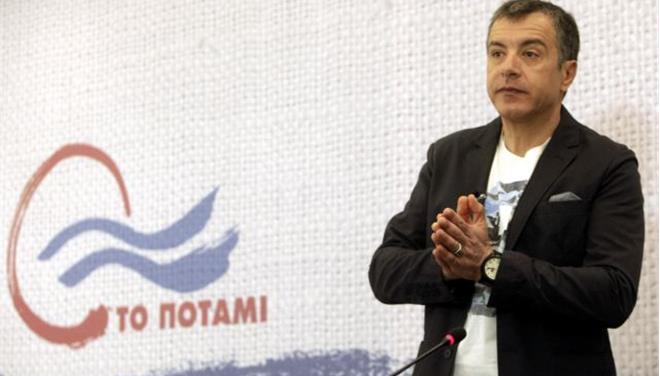 By Spiros Sideris – Athens
New political ethics brings to the political scene the newly founded party "River". The party of Stavros Theodorakis calls volunteers of the party, but also all citizens to propose parliamentary candidates through the special platform that operates on the site of the River (the relevant link at http://topotami.gr/protine-esi-ipopsifious-vouleftes/).
"The country will not change if you do not get young people in politics" is highlighted in the relevant announcement and the River "tries to act on it from the beginning", sending a call to "active citizens to nominate those deserving to fight for a seat in the Greek parliament".
"The renewal of the political potential of the country is not the case of one man, let alone a party apparatus. And the Parliament should not only reserve positions for the heirs, the rich and the professional party members", the announcement added.
"What is needed are bold, creative personalities, who have given proof of their abilities to society and know what they want and mostly know how to achieve it", continues the River, which asks the volunteers, friends and generally active to submit their proposals by selecting "the best representatives of this new era. "
"The River does not have weights, no commitments and try to choose the best", it is pointed out, while at the same time stressing the success in the euro-elections when 1/3 of the newly established party's ballot had been formed based on the proposals of the citizens.
"The society therefore proposes, and the River then takes its decisions for the election, making its own final proposal to the local communities", concludes the statement.
This proposal is not new in Greece, since the staffing of the ballots of "Independent Greeks" in the 2012 elections was largely through the internet.