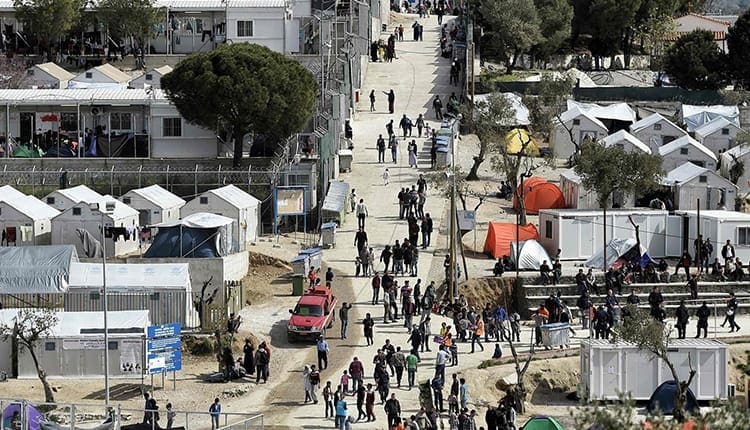 The refugee and migration crisis in Greece is turning into a real headache for the country's government as opposition to the way flows are being managed is growing in the eastern Aegean.
Late on Monday night and in the early hours of Tuesday, clashes broke out on the islands of Lesvos and Chios, where residents tried to prevent the arrival of riot police and excavating machines to be used to build migrant detention camps. Police used tear gas to turn the protestors away.
The Mitsotakis administration has made clear it intends to push on with plans to build facilities on the islands to replace the open air camps. Citizens and migrants on the islands have protested the conditions at the camps in recent months, as continued flows from neighboring Turkey overcrowd the facilities.
Island residents and local authorities argue that the migrants and asylum seekers should be moved to the Greek mainland.
Minister of Migration, Notis Mitarakis, had previously requested that local councils propose plots and areas where new facilities could be built. However, local communities reiterated their complete opposition to any kind of facility being constructed.
"The government has decided to implement the closed facilities. We urge local communities to realize that it is in their own interest, as well as the country's, to build closed facilities…" government spokesman Stelios Petsas said, adding that the new accommodation structures will help address issues such as the possible outbreak of coronaviruses.
Commenting on the reactions, Petsas said they were "small", while reiterating that the construction projects will get underway imminently.
On its part, the main opposition SYRIZA party cited information that the government has deployed riot police on the islands of Chios and Lesvos to take measures against the protesting residents. Spokesman Alexis Haritsis said the move causes major concern and tension./ibna