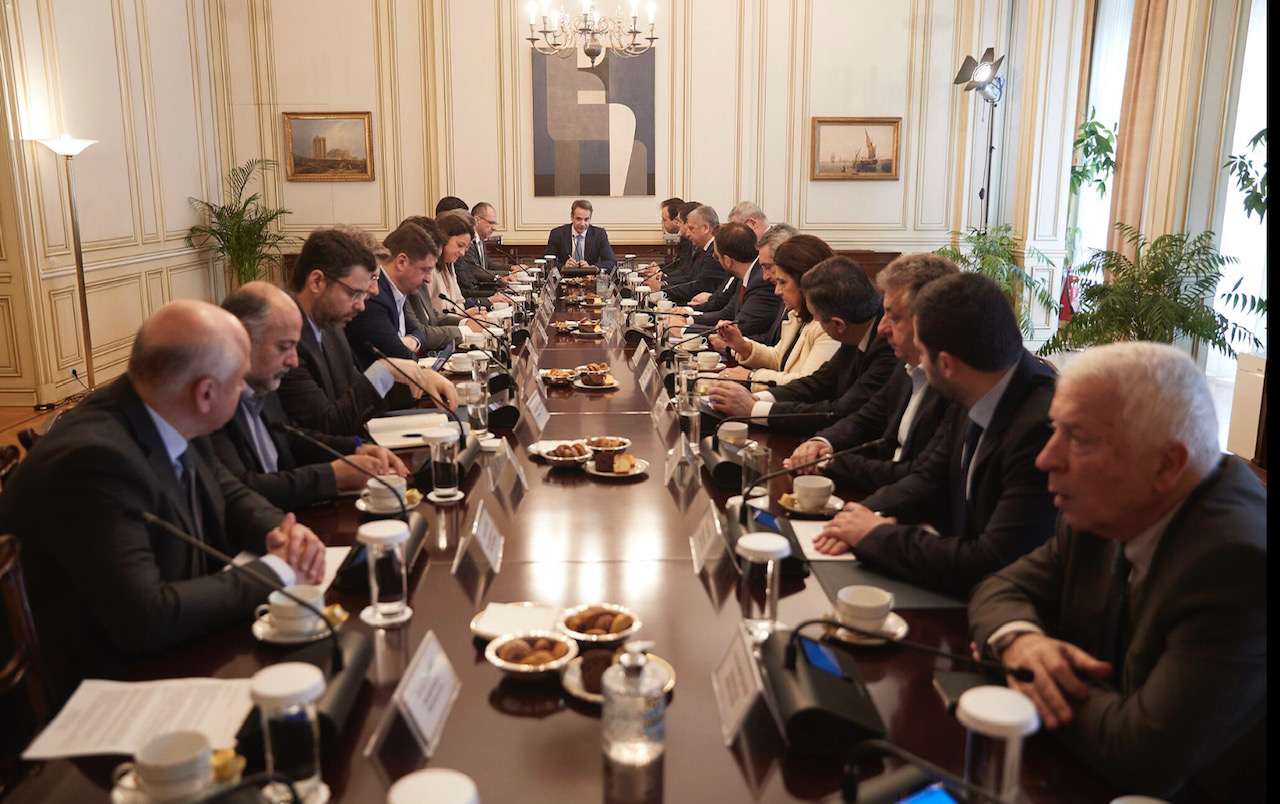 A meeting was held between the Greek Prime Minister and the regional governors on the coordination of central and regional governments.
Kyriakos Mitsotakis stated that "during periods of crises we used to hear everywhere 'where is the state'! We have not heard it now and everyone must do everything we can to avoid it. The state is all of us and all must do their part. Let us all contribute so that this crisis passes as painlessly as possible".
He also called for strict compliance with the guidelines given by ESA and for full coordination with the relevant ministries.
It was also emphasized that any initiatives should always be undertaken in consultation with the competent authorities.
During the meeting, the situation in each region was assessed and it was decided not to hold parades on 25 March, and instead, wreaths to be placed by small groups of local delegations./ibna