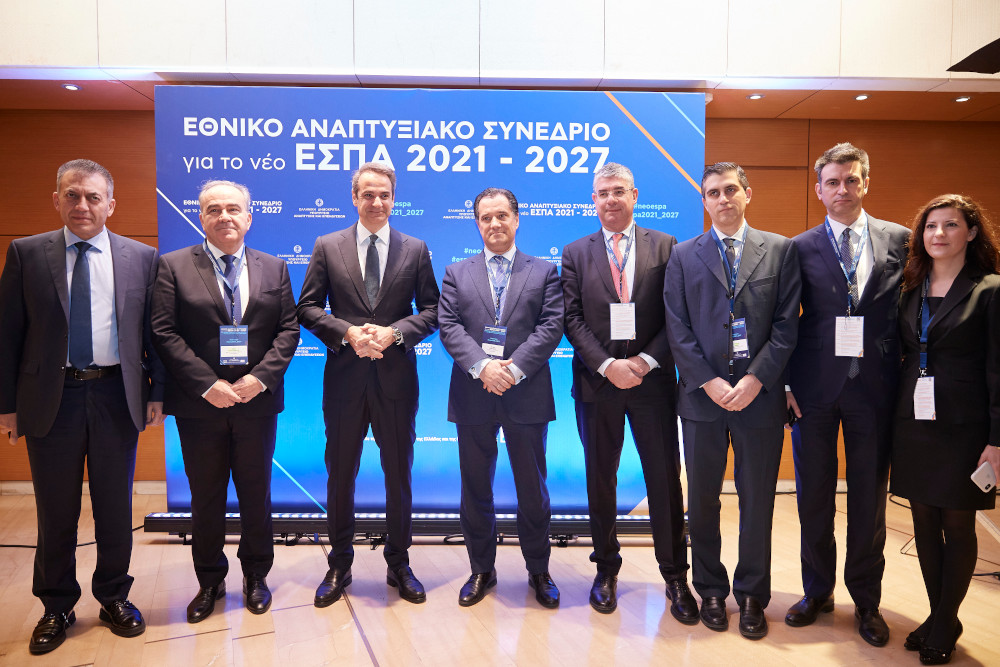 Greece requested a 20% increase in funding for the new NSRF programming period, according to sources from the Ministry of Development and Investments on the occasion of the event for the formation of the NSRF program. The same sources report that the country had secured 19.2 billion euros, while the European Commission Vice-President and Commissioner for Promoting the European Way of Life Margaritis Schinas took the floor in the event – taking place in Athens now- to express his belief that it would constitute a realistic target for Greece to receive € 21 billion for the 2021-2027 programming period.
Mr. Schinas noted that Greece was eligible to receive additional funding from the current NSRF, stressing that there were opportunities to use funds to support Western Macedonia and Megalopolis for their transition to the era without lignite production units. Leveraged funds of € 4 billion, he believed, could be directed to these areas.
Referring to the situation in the country, he said that the current government had created the conditions for the Greek economy to press the restart button. He noted that "what Mr. Mitsotakis started as a minister, he must finish it as Prime Minister", to add that improving the business environment and reducing taxation should be completed immediately with new interventions, while focusing on the need to implement public administration reforms.
Innovation
For her part, the responsible Regional Policy Commissioner, Miss Eliza Ferreira, emphasized that innovation and cohesion policy should be prioritized. Furthermore, Minister of Development and Investment Mr. Adonis Georgiades pointed out the need to exploit new technologies and create a better digital environment by empowering and innovating the capacity of small and medium-sized enterprises, as well as facilitating their access to finance. He noted that the NSRF resources should be proven "value for money" and directed towards projects that would remain even after the end of NSRF. He also stressed the need to support small and medium-sized enterprises, announcing that there would be specific funding tools from the Development Bank in the coming period. /ibna