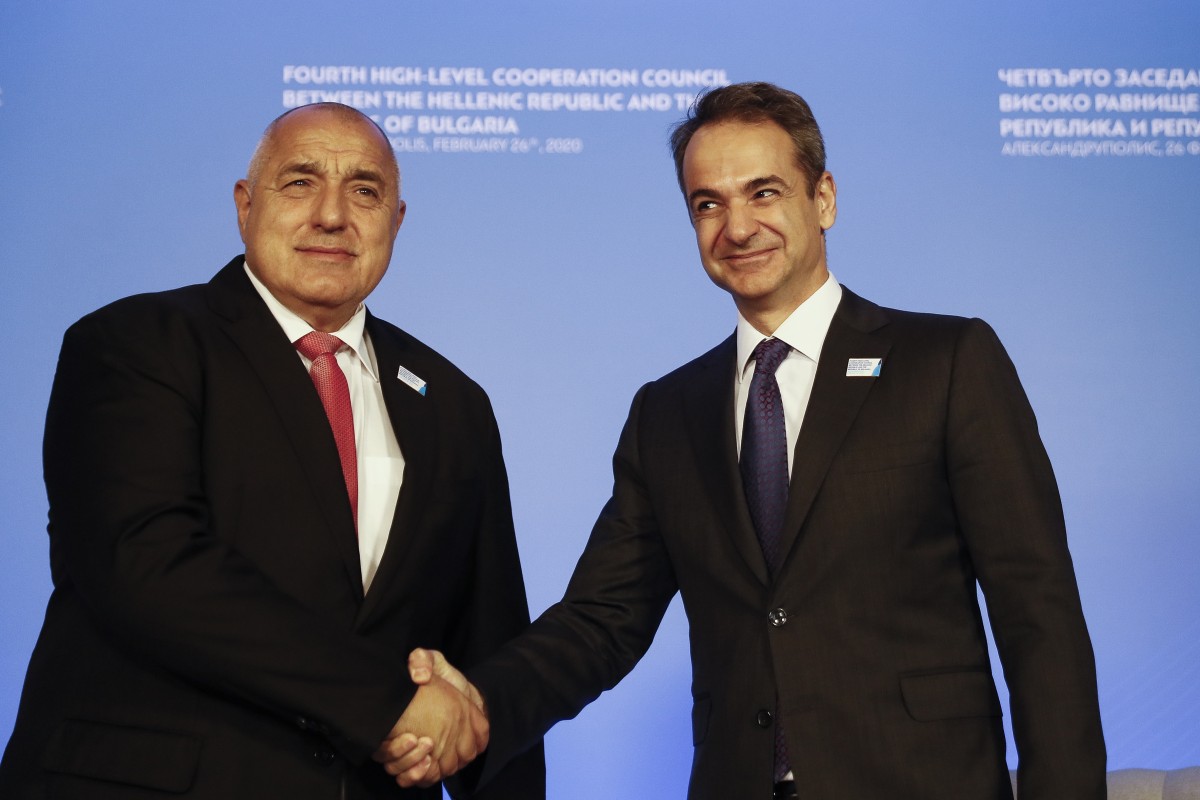 An agreement was signed today in the Zappeion Megaron in Athens for the participation of the Bulgarian company Bulgartransgaz in the project of the Alexandroupolis Liquefied Natural Gas Terminal, in the presence of the Prime Ministers of Greece and Bulgaria.
In his remarks, the Greek Prime Minister Kyriakos Mitsotakis noted that "this large investment is set in motion with the ultimate goal of transforming our easternmost European port into a global energy hub".
Kyriakos Mitsotakis pointed out that "the benefits are also geopolitical: With the new axis, the diversification of natural gas routes is achieved not only for Bulgaria, but also for Central Europe, which will no longer have a single source of energy".
For his part, Bulgarian Prime Minister Boyko Borissov pointed out that, a few years ago, no one could imagine that this could become reality.
"There were no vertical axes in the field of energy. We made investments, we changed the dynamics with the investments we signed under the roof of our friendship with Greece", the Bulgarian Prime Minister added.
He also pointed out that, today, the two countries are here in order to realize the vision of the recent past, adding that not only had energy sources been bridged, but the two countries of Greece and Bulgaria became key hubs and now hold a central role in the energy sector and its distribution. He noted that the construction of the projects will significantly affect the economy of the countries in the region and pointed out that, if one looks at the map of the project, they will realize that the gas flows have changed, something that happened through reactions after resolving the confrontations with forces and economic actors, "and we have reached a solution that satisfies all parties, both investors and partners. That way we will get gas from all over the world. All these flows will be possible with this investment in this project", said Boyko Borissov, who concluded his remarks by thanking the employees "who did not let the coronavirus pandemic slow them down and made today's situation possible". /ibna