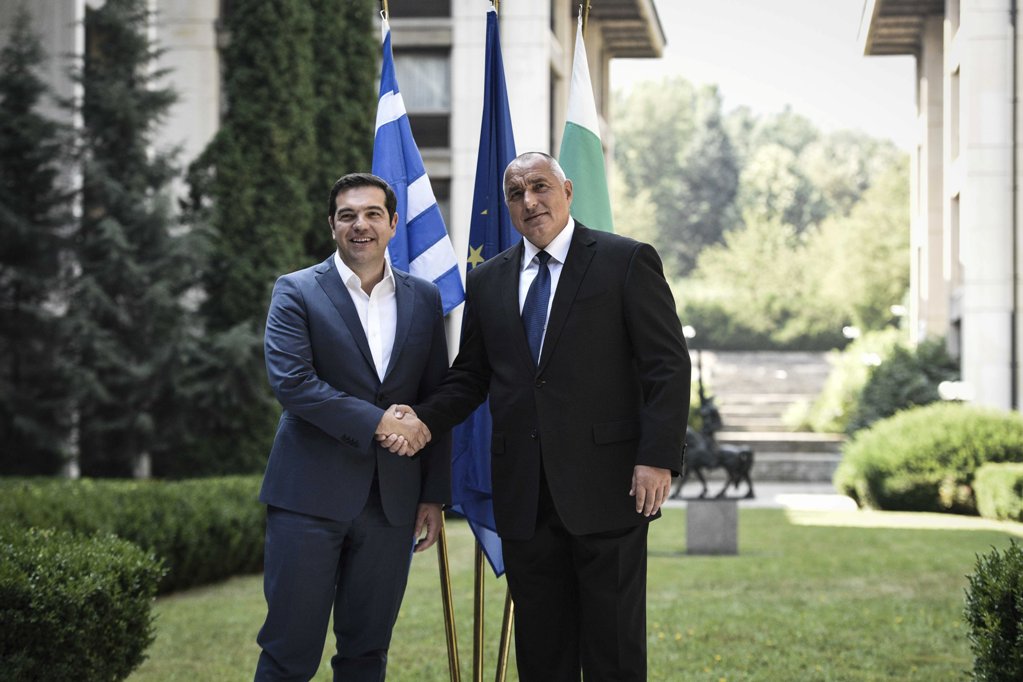 Sofia, August 1, 2016/Independent Balkan News Agency
By Spiros Sideris
Their joint will for cooperation confirmed the Prime Ministers of Greece Alexis Tsipras and Bulgaria Boyko Borissov in the meeting of the Supreme Cooperation Council of the two countries held Monday, August 1st, in Sofia, Bulgaria.
The opportunity is being created with today's meeting for an important new beginning in a very close and fruitful relationship between two very important countries of the Balkan peninsula, Alexis Tsipras said in his statements after the completion of the SCC.
Alexis Tsipras and his Bulgarian counterpart Boyko Borisov noted the role of the two states as pillars of stability in the region, particularly at a time of broader destabilization of the South-eastern Mediterranean, and stressed their agreement to intensify the cooperation between the two countries within the EU and NATO, both to strengthen this role and to consolidate security, stability, peace and development of the region and the prosperity of their peoples.
The Greek PM noted that "the two peoples, with very deep roots of parallel and sometimes conflicting paths, have the wisdom to overcome and to forge a very constructive relationship, mutually beneficial to the two peoples and our region, which is almost always in tension but especially nowadays is a highly unstable region".
"Looking at the latest developments in our neighborhood one finds that the need for cooperation is more urgent than ever", Alexis Tsipras pointed out, to add "the developments in Turkey and the need to speed up our pace in a direction of a better Europe, social and democratic, call for the closest possible cooperation between the two countries".
"We can do a lot together in the EU and NATO with a flexible policy in favor of the two states", Boyko Borissov said on his part, stressing that relations between the two countries and the two governments are characterized by personal connection and understanding. He noted that "in conditions and times of crisis we were always one by the side of the other, because our region needs stability and that although the two governments come from different political families they are in agreement on critical issues.
Alexis Tsipras thanked Bulgaria for standing on the side of Greece both in the refugee and economic crisis, and sent an open invitation to Boyko Borissov to visit Athens, Thessaloniki, Alexandroupolis, to ascertain together step-by-step the progress of their initiatives. He also said that they will be in open communication.
Photo: Andrea Bonetti