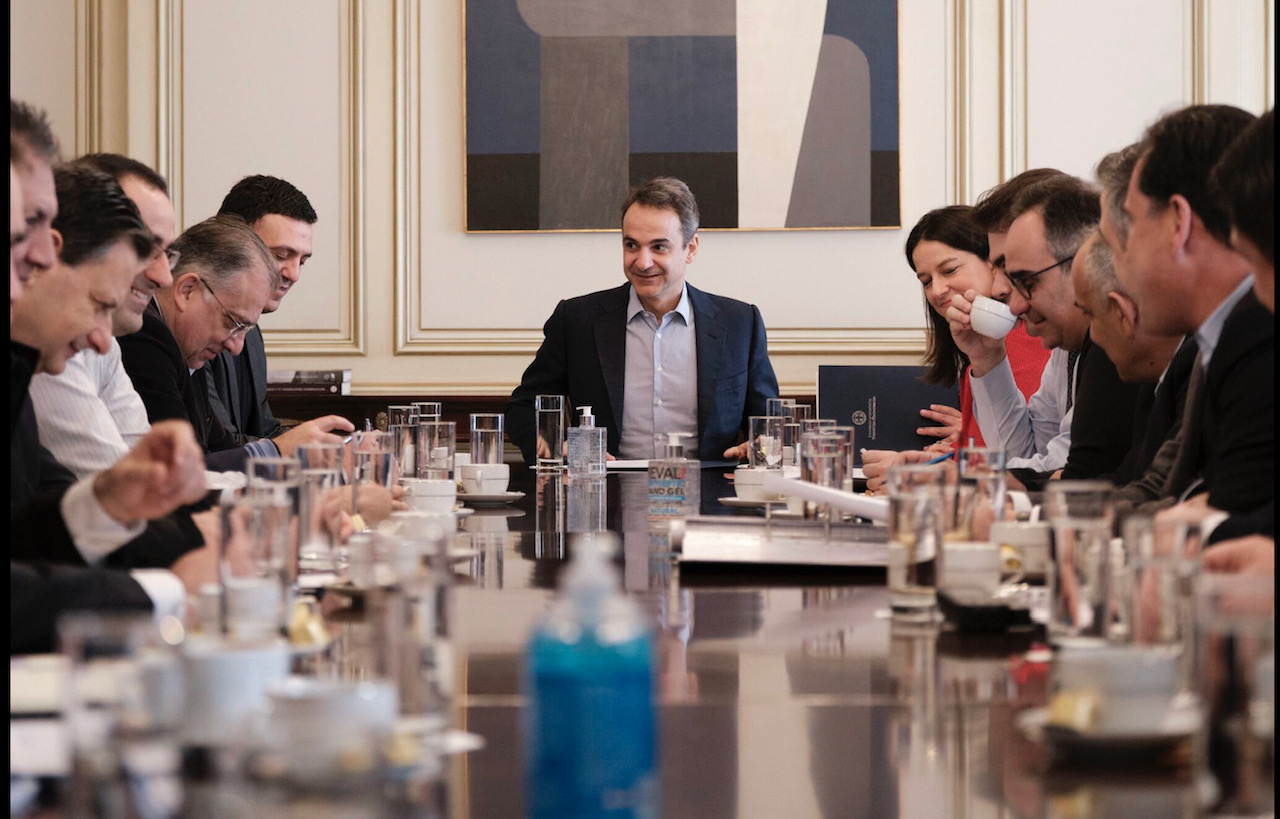 A meeting was held on Saturday at the Maxmos Mansion chaired by Greek Prime Minister Kyriakos Mitsotakis on the issue of coronavirus.
During the meeting, attended by the Ministers of Finance, Development, Education, Labor, Health, Home Affairs, Digital Governance and Tourism as well as various other officials, the situation in the field of public health was assessed, alongside the impact of the pandemic on the economy.
Decisions on further restrictive measures in public places will be taken after the relevant committee of the Ministry of Health meets.
In addition, it will be considered when and which school units will remain closed in order to protect the citizens and avoid the spread of coronavirus. The announcements regarding the school units affected will be made tomorrow.
The Ministries of Finance, Development and Labor will jointly decide and announce on Monday measures for the sectors of the economy and the fields affected by government restrictive measures in the effort to prevent the coronavirus spread. /ibna