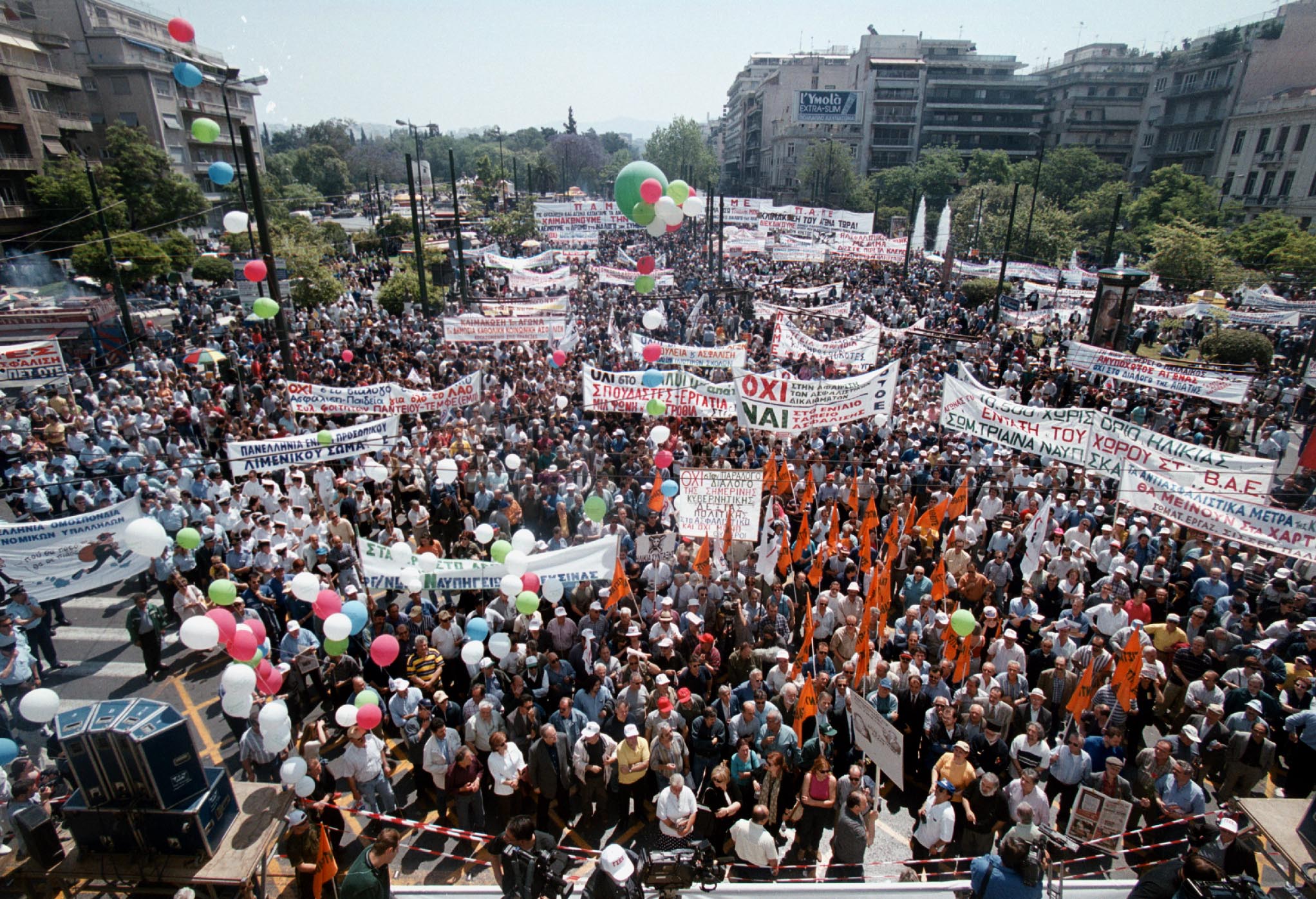 By Lefteris Yallouros – Athens
Greek municipal police officers staged a protest outside ruling New Democracy party headquarters in Athens on Monday in opposition to the government's decision to place municipal workers in a special labor reserve which may lead to them being laid off in the next eight months.
Mayors meeting with government ministers on Monday also expressed their objection to the so-called civil service mobility plan.
Greece's Civil Servants Union also staged a rally outside the Parliament building on Monday afternoon and mobilizations will be extended on Tuesday and Wednesday, when the proposed legislation ushering through the labor reserve plan is expected to be voted in the House.
The country's two largest labor Unions will go on a 24-hour strike on Tuesday and stage large rallies in Athens ahead of the crucial vote in Parliament on legislation to place some 25,000 public servants within the labor reserve. Union representative say the new law paves the way for thousands of layoffs in the public sector in future.
The government-sponsored bill was discussed in detail on Monday between New Democracy MP's and cabinet ministers, in order to ensure there are no surprises when it is put to vote in Parliament. Several last-minute changes had to be made in order for it to be approved by the 155 New Democracy and PASOK deputies.
Changes to the legislation included the exclusion of municipal employees that are Master-degree holders from imminent layoffs. Furthermore, the Public Administration Reform minister promised municipal police officers will not be fired but instead moved to other positions in the Justice and Citizen Protection ministries.
Following these adjustments, the bill is expected to be approved in Parliament on Wednesday thus prompting the disbursement of the next tranche of an EU bailout loan to Greece.