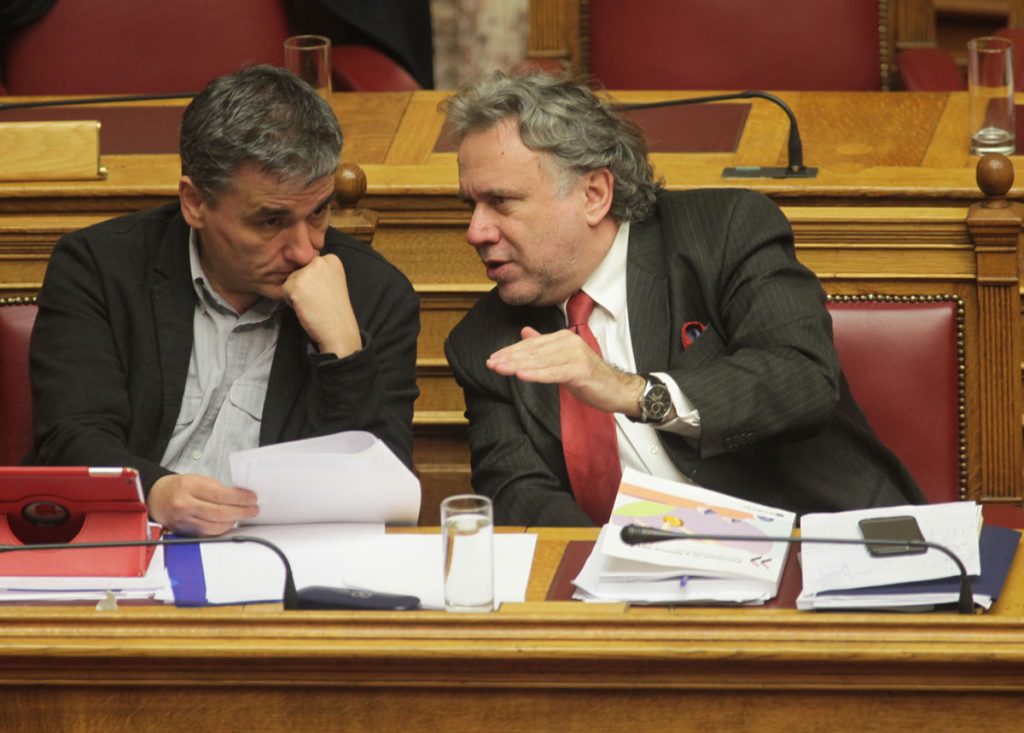 Greece's negotiation with its international creditors over the second review of the country's bailout program will be divided in two parts.
The top envoys of the institutions representing Greece's creditors will begin talks with government officials at a central Athens hotel on Friday morning. These are expected to last one week. Top level talks will resume 7 November.
The first issue on the agenda is the management of the new asset management fund and measures to tackle corruption will follow along with Energy issues. Meeting with Finance Minister Euclid Tsakalotos, Labor Minister Giorgos Katrougalos and Energy Minister Panos Skourletis have been scheduled.
Athens hopes for a swift conclusion of the second review with Prime Minister Alexis Tsipras recently stating that his administration intends to continue to implement the bailout agreement meticulously.
According to Finance Ministry sources, the Greek side hopes for the review to be wrapped up by 5 December, allowing talks for Greek debt relief to begin before the end of the year.
These hopes may prove overly optimistic as difficult talks over labor relations loom. Interventions are required in the public sector, particularly in special salary categories, along with bringing Greek law in line with EU best practices in terms of mass layoffs, collective bargaining and trade union laws.
Creditors will also go over revenue targets.
Revised Hellenic Statistical Authority (ELSTAT) figures released Thursday show that the 2015 fiscal gap is wider than previously estimated. Specifically, the General Government balance deficit stands at 7.5% (revised from 7.2% previously).
The General Government primary balance deficit was revised to 3.9% of GDP (from 3.4% estimated last April).
The impact of the support to the financial institutions from all interventions during the financial crisis on the General Government balance stood at 4.1% of GDP (7.17 billion euros). Therefore, the deficit as a percentage of GDP was revised to 0.2%. It is noted, however, that these figures fall within targets as a primary deficit of 0.25% was estimated for 2015./IBNA