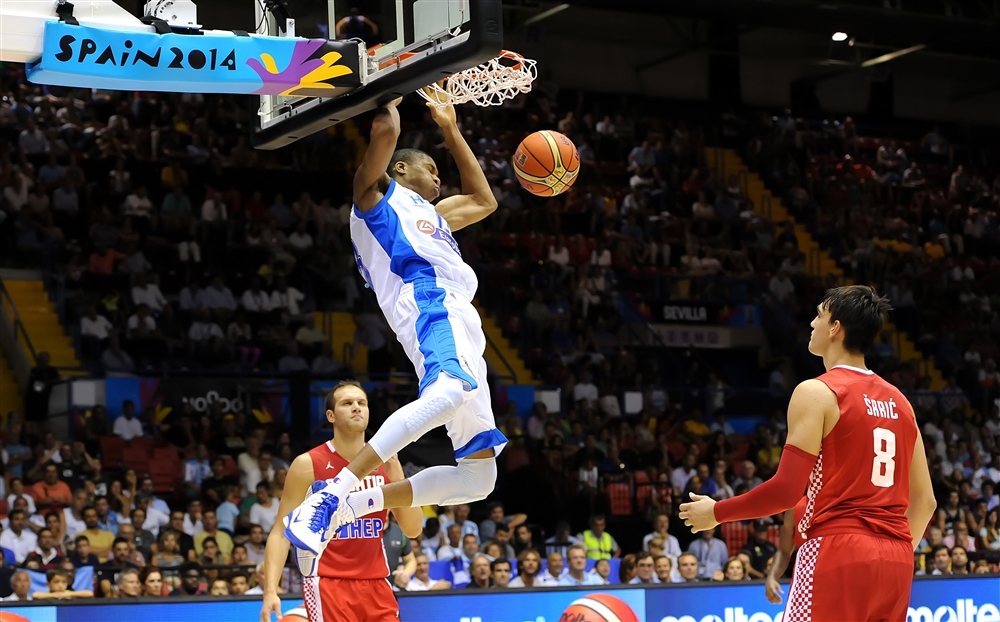 By Spiros Sideris – Athens
The Greek National Team overcame the obstacle and Croatia (76-65) reaching four wins in as many matches for the World Basketball Cup and will now play Argentina (4/9) for the first place in Group 2.
Greece once again appeared very well read, fully concentrated and totally faithful to the plan and won the Croats easily. The team of Fotis Katsikaris made the stars of Croatia resemble a mediocre team and dominated on all forty minutes of the game.
Calathes, Zisis, Kaimakoglou, Papanikolaou and Bourousis, where the ones who shone brighter, while for the Croats Bogdanovic (20 p.) fought alone. All wins so far have come with double-digit leads.
The Croats managed to threaten Greece only for a quarter. Although the Greeks, with Prindezi as a spearhead in this quarter, escaped with 12-6, the Dalmatians replied and reduced to 16-14 which was the score at the end of the first period.
From that point onwards, however, Greece tightened its defense, made the game faster and found correct solutions in the attack, building a difference 36-23 at the end of the first half.
In the third quarter Greece continued from where they had left off. Katsikaris' team extended their lead to 19 points (44-25) to close the third period with 51-39.
In the fourth period, the counterattack attempted by Jasmin Repesa's team only managed to bring the difference of eight points (64-56 to 36 '), but Greece kept it together and found the right answers to get another pink slip and leave the Croats behind them in the standing.
Quarters: 16-14, 36-23, 51-39, 76-65
Greece (Fotis Katsikaris): Mantzaris, Bourousis 13, Zisis 3 (1), Vasileiadis 3 (1), Calathes 9 (1), Glyniadakis, Papanikolaou 14, Sloukas 4, Kaimakoglou 14 (2), Antetokoumpo 2, Vougioukas 6, Printezis 8
Croatia (Jasmin Repesa): Tomic 9, Lafayette 8 (1), Bogdanovic 20 (3), Saric 10 (1), Rudez 6 (2), Ukic 6 (1), Simon 6, Markota, Zoric