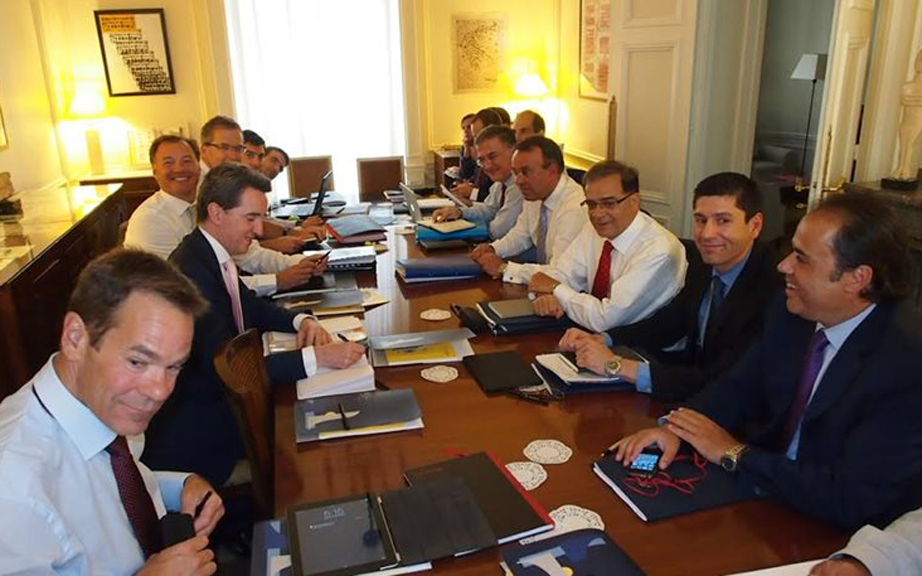 By Lefteris Yallouros – Athens
Two-day talks between the Greek government and troika officials in Paris ended in disagreement on Wednesday.
Negotiations in the French capital, which began Tuesday afternoon and continued almost nonstop for 24 hours, were aimed at wrapping up the final review of Greece's adjustment program.
Both sides said some progress has been made in the talks. However, the troika officials demanded more unpopular reforms, such as introducing further changes to the pension system and loosening labor laws which are unacceptable to Greece.
The Greek government has a series of prior actions and obligations it has agreed to carry out which have not been met due to their unpopularity and the problems their implementation would cause for the ruling coalition ahead of possible elections early next year.
Also, the country's Finance ministry claims further austerity measures could quash a nascent economic recovery that has taken hold following six years of recession.
The troika is adamant that Greece is not in a position to move away from its reform program yet as it estimates the country will have a huge funding gap next year approaching EUR 3 billion. Greece maintains there is no such gap and last week submitted to parliament its 2015 budget without the approval of the troika, who question its forecasts.
Greece will participate in a meeting of senior eurozone finance ministry officials in Brussels Thursday which is expected to review the latest discussions over the Greek program and set the agenda for next month's Eurogroup meeting.
If the current review is not concluded on time – which now seems highly likely – Greece could be set for a 'technical' extension of its program by about one month, and take up a contingent credit line in February. This would allow eurozone members to approve the credit line after Christmas.
Greek premier Antonis Samaras has scheduled an emergency meeting with deputy PM & Foreign minister Evangelos Venizelos for Thursday morning. The coalition government partners will discuss the negotiation results and the country's next moves.