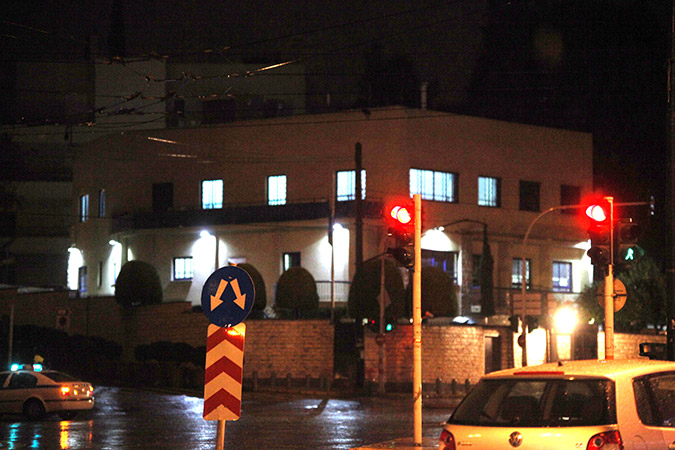 Athens, December 12, 2014/ Independent Balkan News Agency
By Spiros Sideris
Greek Counterterrorism Service is on high alert after the two terrorist attacks that two place in Athens in the last 48 hours.
Around 03:00 in the morning on Friday, unknown persons fired two Kalashnikovs at the building of the Embassy of Israel without any injury, causing damage to the wall and windows.
On Wednesday at dawn terrorists targeted the ATM of a branch of Eurobank in the district of Halandri, but the bomb did not explode.
So far, no organisation has assumed responsibility for either of the two actions, and officers of the Police do not exclude the possibility of a new attack, noting that two Kalashnikovs had been used last year by those who shot at the residence of the German ambassador.
They also note that this is the first time that terrorists target the Embassy of Israel – one of the best guarded buildings in Athens – and do not exclude the possibility in the "note" to refer to the death of the Palestinian minister, which was the result, according to eyewitnesses, of a dispute with Israeli soldiers during a demonstration in the West Bank.
The Israeli Embassy posted the following statement in twitter: "Yesterday the Israeli Embassy was attacked. We have full confidence in the Greek authorities and EL.AS. on the handling of the case".
To the Embassy of Israel went at 10.30 the Minister of Public Order and Citizen Protection, Vasilis Kikilias.
"Greece is a safe country. The state is against those who try, at such a critical time for the country, to destabilise the situation", said the Minister of Public Order.
The terrorist attack condemned in their announcements both the Foreign Minister and SYRIZA.