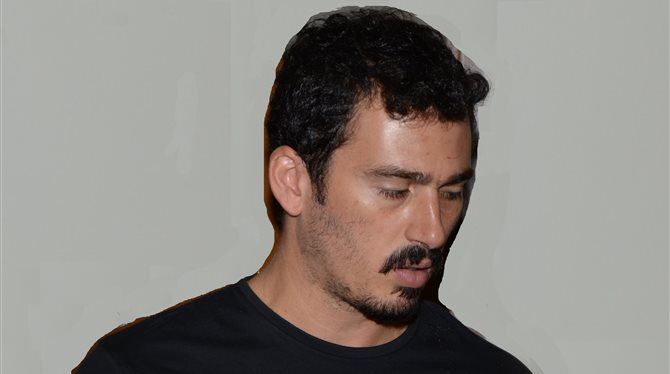 By Spiros Sideris – Athens
Antonis Stampoulos has been remanded after being arrested on Thursday night in Byron, Athens as a member of the terrorist organization Revolutionary Struggle. According to his lawyer, he refused to apologize before being informed of the case file against him. The 31 year-old faces charges of belonging to and participation in a terrorist organization, explosion, possession of explosives, theft, forgery, resisting authority, giving a false testimony, and firearms.
In a statement of his lawyer Ioanna Kourtovik, referring to what has been leaked to the Press about her client and the items that were seized by the anti-terrorism department, she argued that all this material is not contained in the case file.
"This 'carnival' does not correspond to the material that is currently in the hands of the investigator. If material is given to the media and not the accused and the investigator, there are serious violations of the law and the presumption of innocence of the accused", she said.
Finally, Kourtovik argues that the indictment that was written for her client does not establish a link with the acts attributed to him.
Stampoulos will face the questions of the FSA investigator, who has taken over the case file for the 31 year old suspect, who according to the authorities is allegedly a first class member of the Revolutionary Struggle and accomplice of Nikos Maziotis.
However, the stance of denial that Stampoulos has chosen to keep from the moment he was arrested does not allow the judiciary authorities to be optimistic that the 31-year old will open his cards.
This pessimism is reinforced by the fact that a few hours before his apology, Antonis Stampoulos sent a message to his comrades in a letter posted on the antiauthoritarian cyber-space that he "will not bend". He describes how he was arrest and interrogated in the offices of the Counter-Terrorism, as well as his strong resistance to provide fingerprints and give blood for DNA, and to be photographed.
"At present I am a prisoner in the hands of the servants of capital, but my heart is still in the camp of the revolution", the 31-year old says in the letter and concludes: "the struggle continues" a phrase that refers, according to competent authorities, to Nikos Maziotis and Pola Roupa.