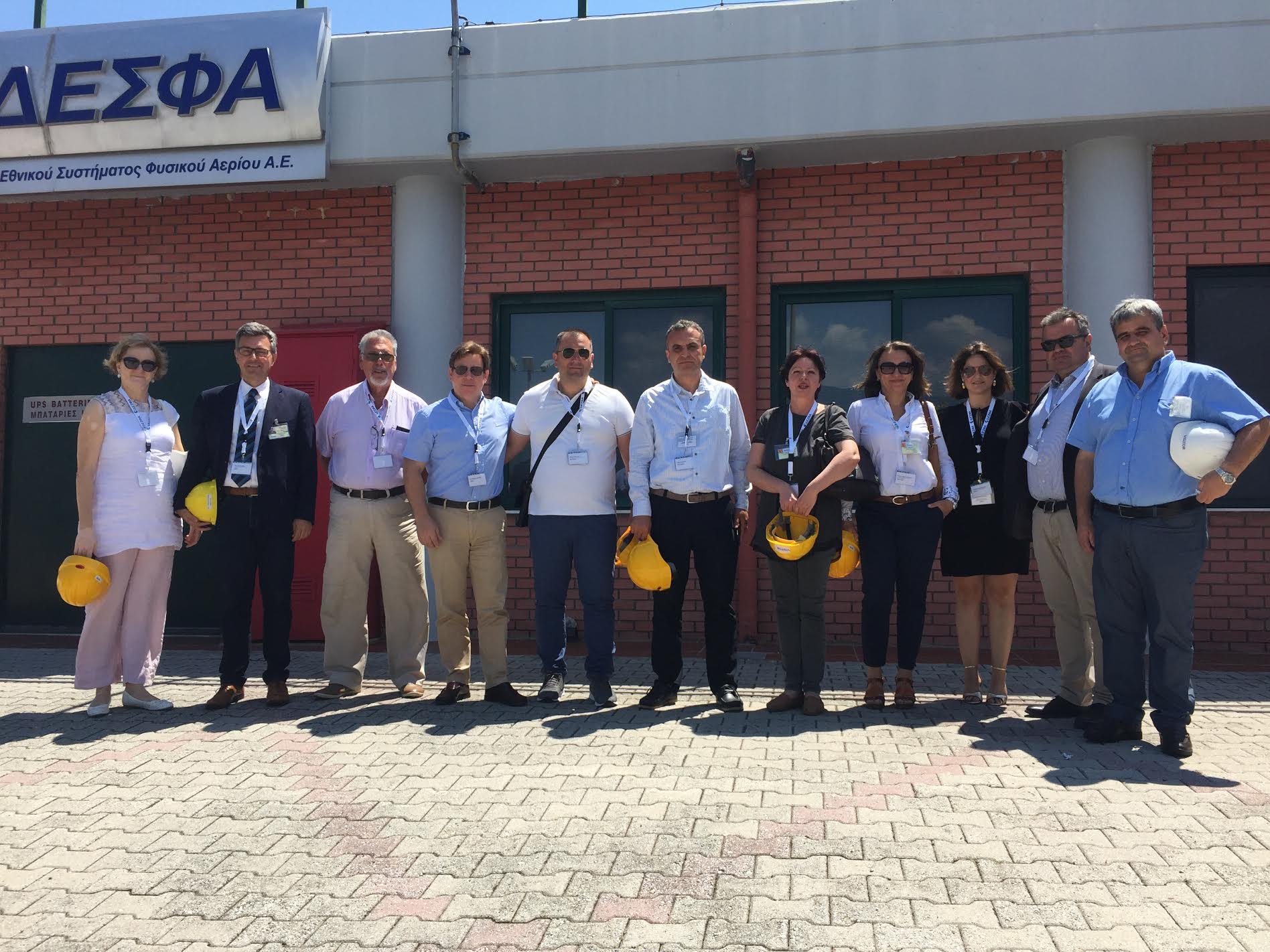 The construction of a gas pipeline from Thessaloniki to Negotino at DESFA's initiative seems to be taking centre stage again.
Greece and fYROMacedonia have been in contact since October 2016 in order to interconnect the two countries' Natural Gas Systems.
The two sides had even signed a Memorandum of Understanding (MoU) to promote this project.
In this context, a delegation of the state-owned MER Skopje Energy Corporation (MER Skopje) of fYROMacedonia visited Sidirokastro and New Mesimvria, so as to be informed by top executives of the Greek company about the operation and maintenance of the facilities, the design and management of gas pipeline construction projects, the non-regulated services offered by the National Natural Gas Transmission System Operator (DESFA) and the training system the company follows and implements to train its staff.
During the visit, MER Skopje executives were guided at the premises of the Operation and Maintenance Centre of the Sidirokastro Border Metre Station and the Operation & Maintenance Center of Northern Greece, where they were informed in detail by the heads of the facilities for their operation. DESFA's goal, as pointed out, is to create an "energy bridge of co-operation" with the neighbouring state, while creating new jobs in both countries.
The training centre
At the same time, priority is given to diversifying sources of gas supply and opening new gas routes in the Balkans and Southeast (SE) Europe.
The project of the interconnection with fYROMacedonia is included in the under approval DESFA Development Programme 2017-2026.
This is a new Vertical Corridor which, according to the plan, can be extended to Serbia in the future.
For the same project, however, it appears that there is interest from Windows International Hellas SA, a subsidiary of Windows International SA, based in Luxembourg, which has applied to the Regulatory Authority for Energy for a license gas pipeline services (i.e. pipeline) that allows access to third parties (TPA) in order to supply power plants in fYROMacedonia with natural gas coming from the Greek grid…. / IBNA